How to make poems like "Fully Evolved Delight"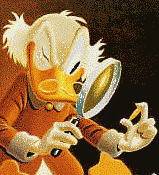 Tact is fit for folks too.
THE NEW poem generator can be fit for well over 200 million poems already. This view can be substantiated by simple mathematics that explores assorted alternatives of box entry combinations. The plain and simple variants bring these alternatives at present: [(18 x 21) x (13 x 8 x 14) x (17 x 18)].
In addition we should allow for such as overlaps; some fusing or compounding of terms; maybechunking (grouping); alternative words or replacer terms as fit; and a lot refined polishing with omissions and additions with discretion - not wholly as you please. Thus, the sum total can be a lot larger than 200 million poems, some of which may be look-alikes, though.
It could pay to take a good look into this simple-looking poem generator. It could save a whole lot of money and it can assist good thinking too. [Link]
Back to basics: Think of the alternative conclusions to be delved into if you carefully shift the last expression (see box 7). One small change gives rise to 17 different poems. They may be so close to each other that you may not like to look on all of them as separate poems, but as variations with different endings of a poem. Or you may see them as quite decent verbalisations of belongingness that can be centred on your own dear mama. Do as you like. Conclusions are hard to come by.
Now, don't forget to experiment and build on your own experience. In building poems that suit you, this approach is suggested:
Go to box 2 of line 1. Find the term to your liking if you can.
Select similarly from the last box of line 2.
Choose a key in the same way from box 1 on line 3.
Choose not differently from among the remaining boxes. Experiment a little with their various suggestions if you like. Write down all masterly shots. Final suggestion: Leave the last box till the others have been selected.
Polish the result - some words or lines could need to get brushed - maybe by having more than 's' [plural form] added - who knows. Maybe you find you compete with Basho all at once -
We deal with phrases that can be understood along figurative lines. Here is one generated poem with some alternative phrases to choose among or blend, and a few interpretive comments. They leave room for many other comments:
The big sky
Protective pussy / large-breasted mom / (etc.)
Swarming / always on top of /within range of the big sky /rainbows (or something).
(The) Now can cost a fortune / is at hand / (and) must be finished.
If you have a choice in the matter: "crazy or modernism-inspired author among petty ones?" then why not choose the latter? See if you manage to tidy or stock the phrases that you feel for. Here is one go:
The one available
Protective pussy (not mom),
Always on top of that inner, subtle sky,
Now is - now is ever at hand.
COMMENTS.
The wife protects the husband like a scabbard a sword. There are many such women in the world; some are very subtle "under that big, inner, eerie sky or dome". But not all scabbards are fit and OK. Three key terms are: compatibility, good quality, and no fooling, which is part of sound moral.
1. Compatibility is essential for a happy marriage, the sense of "belonging together". Many go at length to select the best one available, at any rate.
2. Good quality of both sheath and sword matters much too. A lousy, defective scabbard is not a fine match for a diamond-studded, excellent sword, and the other way round. It is fine if both are sound, caring, and well-behaved enough to shoulder together the responsibility fit for couples.
3. Another task for couples is that of behaving decently through roles and personal moral and many expenses. Dangerous and hazardous scabbards can ruin a sword (essential husband), such as by theft, incredible lies, or not being OK enough anyway. Such women may turn too expensive to make your day. American courts of law know a lot about such things too.
By adjusting to one's ability to these "three legs" and many other figurative legs, the compatible ones of good enough quality may avoid just being "stuck". Instead they may persevere together and go firmly for successes together without changing their orientations and attitudes to one another, and have a home to retire to. Besides, consolidating one's positions may also help successes. On the other hand, where sound firmness is missing, restlessness may usher in many misfortunes to come. In some cultures, a good concubine might ward off stagnation, though, as was the case with Su Tungpo, according to his biographer. I just mention this; I do not necessarily recommend it.
Also, if you feel for it, get into quite handy lore if you need things substantiated or for great-looking comparisons. If not, your winner poetry could be thought of as thrash. And that is often a sign of having a Tao (Way), says the Chuang Tzu, chap 22, section 6. We also have central word in Tao Te Ching that apparently confirm such an outlook, or what? [Link]
[The other part of this poetry study is here: [More.]




1. ORIENTAL CORNFLAKES
Fully developed darling
Resting well on all these cornflakes.
Misfortune can begin.
YOU MAY not like the cornflakes outlook unless 'Oriental' is into it. Chew on that. "Oriental cornflakes" can mean a whole lot, through apt metaphor-making on outstretched arm. Or let's say you have come to love the "grain of sand" view from William Blake better - If so, consider you could have become mind-conditioned to that liking, as there is room for many levels and shades of metaphors on top of the phrases we consider.
"Full-fledged God (greatest darling)": [God is everywhere is the teaching]
To see eternity resting in the breakfast cereals, not only in a grain of sand in the palm of your hand in the twinkling of an hour comes close to the splendid vision of William Blake too, we should say.
"Misfortune can begin": The history of early Christianity after flogged and killed Jesus and the stoned Stephen and all the other martyrs explains how, and could it be a regular phenomenon we have come across? Yes, I think so, because coming close to God of the Church implies being bordering on death too - the inner light - or what else did Jesus talk about that dying to live better?
For all this, you could still have to think about it a little. Learn to consider things of this sort at great speed, so as not to waste much time that can and should be wisely spent. Thus, here is the time to look up in great books or concordances you trust in better than a handy seven-boxed array (design) that nearly sits in the light of "Teach with honesty" and other bridle sayings.
Have your dinner - be strong enough to discard poetry for that. You should rise above deals that make a martyr of you.




2. THE OLD WIGWAM DISPENSER
Old wigwam-dispenser
Ever on top of glorious dawns.
Being cold and wet bites like hell.
ONE RATHER interesting facet of this poetry is that you seldom have to look up in the Bible to find solid meanings in it. In fact, the bible and its tight, insistent chat-chat-propaganda and loads of untruth can be done away with completely.
"The bible is not worth the effort," is a welcome lesson, atop of any good and decent program. Normal moral statements may instead be sought and found in sayings of ancient Egypt, in some parts of Hindu and Yoga ethics, and first of all in a lot of calming words by Buddha.
The surface level of good poetry can bring children and others delight! Now, maybe comparative paraphrase also serve you to show how rich the inherent, intrinsic layers of the imagery can be - the art can take you to God - not only the homeless Native American's arts in self-inflicted sufferings to gain higher glimpses.
Now there are over 200 million haiku left to see into and find instructions from. Good luck to you. It seems to me you can need it. And being tidy isn't all there is to living. Far from it.




3. STILL BIG-BREASTED OLD MOM - WHAT A MIRACLE!
(This is Oriental teaching)
Tweed-loving super-breasted mom
Teeming on top of the big sky and even icebergs
Now - thank you.
IF THIS appears unnecessary or close to being the pathetic vision, be solemnly warned. After all, what happened to the troublemaker Sheba son of Bicri? He thought his non-carnal, offhand mother would shelter him and fight for him, but his head was cut off and thrown away in a dire strait. What a lesson from the Hebrews - just the lesson that fits many portrayals of Divine Mother variants in several Hindu arts, such as Kali. [Cf. 2 Samuel 20:19-22]
Who is the large-breasted God-mother of Israel? Not everybody knows that. Take a look into 2 Samuel 20:19 and around it to find out, perhaps also bearing in mind someone that likened himself to the mother hen of many
"Often I have longed to gather your children together, as a hen gathers her chicks under her wings," said Jesus. [See Matthew 23:37]
Facets of such visions as we are into here, look mightily like what could well be thought to be the pinnacle of Hindu saint vision. It is exemplified in the long histories of illustrious gurus like Ramakrishna (1836-1886), Yogananda (1893-1952) and who else? The mentions:
Big-breasted women outside the harem may prefer tweed to look less challenging. And many ascetics among Hindus and even Sufis use wool. It is used to better preserve certain biological energies Jeder has not heard of, and that's it. Jeder is Everyman.
One mother is teeming in the forms and whereabouts of many - that is in part just how old and recent tantra conceives of it, and gurus like Ramakrishna. The big sky is either outside, inside or seen as one at the same glance. "I am the sky, mother," is one favorite hymn inside Giant Bramble Farm. You may not have heard of it, but Self-Realization Fellowship instead. Okay. We may have to read "on top of" in the light of subtlety - that sort of top. As for the icebergs, what can they be? Could they be freezing women towards the north of Alaska and Canada - freezing and still moving about? You may have to think about it in the light of the guru lore where they say that just as damp can become water that can freeze, so the subtle essence of guts makes it way into forms and forces somehow - I just render. so here you have two angles to "icebergs" that may not be icebergs, but in any way you choose to look at it, the iceberg should be fit for the poem - But where two icebergs meet to embrace one another, beware!
The present moment is good to grasp and have a hold of. Very much giant (spiritual) training consists in that. In Zen it's much esteemed. Do Zen. It can be called good contemplation - one form fits walking, one fits sitting, and so on.
You can wear jeans loosely, girl. There are men that thank God for it, not just for good-looking breasts. Good luck.




4. MUSING MONSTER-KILLER
Musing monster-killer,
Walking about with a cane.
Total lack of control must end.
THE OLD scheming contains many tricks, not only soap opera solos to "get your man" as Annie got her gun. The present haiku modifies the keynotes a little. We could have gone further according to our liking, and mixed the content of two or more boxes. That makes the full amount of possible poems very hard to estimate - far beyond 21 million poems so let's refrain.
Now, the monster we link up to here, could be this and that, and maybe not a coming mother-in-law from old Denmark. The Beowulf poem smells "mother-in-law" encounters, or what?
In some fairy tales the monster is more or less like a rhinoceros, crocodile and hippopotamus rolled into one - and if vomiting fire (gusto) it is a dragon that must be killed in order to save a lovely dame and get rich on top of her, hopefully.
Many monster-killers are described in Indo-Aryan literature. There is more than one similarity between a fairly typical folk tale hero equipped with magical things and the full-fledged kriya yogi. [Check] Yet there is room for many other interpretations. Let them be savoury. It's often best that way. [Cf. Ng]
A cane is hardly a magic wand like the wand of Pharaoh or Moses. The Tantric literature insists that there is a "stick" inside the back. And certain swamis wear a bamboo stick as a token of it. To rouse the "fiery energy" of the Muladhara center through contemplation-linked activity, can be looked on as killing the dragon (world perception) for a time, maybe longer.
The ancient Yoga Sutras of Patanjali is a manual for developing this and that prowess (they say), and magic powers are there to see through or study in a more real way through yoga ascetism. Some trainees are said to survive - Besides, man often survives by being musty along with his given weapons. A musty framing of mind often helped the thunder-god Thor or troll-slayer of Norse myths. At least for now he can serve to indicate that overt lack of control must be overcome, perhaps again and again, or else there will be ruins ahead.


5. FLUTE-PLAYING FRIEND
Successful friend,
Playing flutes on top of dawns.
Lack of control - wow!
IN HINDU iconography, Krishna is portrayed as a juvenile-looking flute-player. Esoterically, in tantra lore, it also refers to hidden sounds of the nadis, the secret ways of sensations inside the back one way or another. That's the teaching. Through decent activities these sounds can be enlarged and "heard" consciously. There are yoga techniques for it. Some are described in books. See if you can find one that conforms to your needs to hear the music inside. Some call that music divine. Do as you like.
The same figure is also credited with making love to milkmaids that ran into the woods to dance with him, much as in a Bacchus orgy of Greeks. And later he took 18 000 concubines - what a harem! Next he let all his houses, his children and wives drown. "Wow" - that's what Indians think about him.
And we may thinks similarly of a buying spree and eating orgy at Christmas. Lack of control ...
Better be warned: There is still handsome control. Let there be room for it.




6. SLAYING DAD
Carefully slaying dad,
Hooligan-loving among bushes -
Such great loss of control - wow!
INDIAN religion digs Shiva and Vishnu and others - there is a big division between Shiva-centred religions of the south of the peninsula, and the others further north, yet much overlaps here.
In Siva-focused works, such as Siva Purana, Shiva is presented as a dad that is the world's biggest killing expert. in not a few cases he appears like an Indian counterpart to the Ashlad, and is marked or smeared with ashes. It carries religious significance. [Si]
He is the ultimate dad that may cut off the head of his own son in a fit - it happened to the Indian god of fortune These incidents carry significant, hidden meanings. You have to know tantra to make out things from them, most often.
So in India they hail the killing giant from deep inside, the one that plays fair if he wins by it - otherwise he uses tricks. He is no drug-lord. If he finds it fit to woo a woman like a degrading minstrel, he can appear as that, rather hooligan-looking. He has earned such a solid reputation too. It's much known in India.
His activities are greatly admired. People still worship his erected, large penis in processions in Asia. "Giant penis against socially "Victorian-prudent" repressions - wow." Let that mention suffice.




7. THE SPANKING FRIEND
Spanking friend,
Hooligan-loving from deep inside.
Lack of control can cost a fortune.
YOU MAY not believe this, but the world-famous avatar Yogananda insists: "Our best friends are those that criticise us the most, who never condone our faults". In another context he begs of his guru: "Rebuke me a million times - do scold me now". He was in his heyday. He asked for scolding, and not a little, he said.
"We must be cruel to be [that] kind." (British proverb)
If you yourself turn into a spanker and call yourself a friend from it, stay away from me. For we don't really believe that "The more you criticise, the better friend you'll be". Quality of criticism has to get into it too, not just vast amounts of it, or else there will be lots of troubles when words give way to deeds and perhaps a criticising system - such a web! All according to "to criticise by words is not as much (good) as by deeds" - and so on.
If a spanking friend share main characteristics with hooligans deep inside, why develop the nature of a hooligan if there's more and better you could do with your life forces?
Spankers can get caught. That comes in addition. It may not pay to spank-criticise so much.




8. THE FALTERING BUDDY
Protecting partner,
Always on top of glorious dawns.
Hearken well - can you understand what I'm saying?
You do understand:
A beautiful now is regularly at hand.
THIS OUTPUT is not easy. Here's one shot:
The avatar is said to be the world's finest partner. They say he protects his dolls and dollars - maybe not all his chosen dollars.
The dawn is spoken of in many languages. The French Matuta is a goddess of dawn. The ancient Vedic (Indo-Aryan) Usha in Sanskrit is likewise the dawn personified. Also, in horoscopes the dawn of a life is found to be the rising sign, or the ascendant - there are such similarities.
The inner dawn can next be taken to be the opening of the giant's eye - some call it Shiva's eye, Buddha's eye, the spiritual eye, third eye and divine eye. Maybe that tunnel-light was what the pharaoh saw and alluded to as the Sun to sing of. There were pharaoh insignia that could be taken as possible tokens of that as well. Be that as it may. You may think of it, after reading of the third eye, and not overlooking the Hungarian proverb: "Don't trust a man with a third eye." If that is the winning stride, should you hope to learn to see it? Yoga has the means.
Jesus spoke of light and eyes too. What could be meant? To understand is called to "see". This is splendid yoga to some: Listening to nada (yogic sound" lets one into seeing the Matuta - or non-glass eye deep inside. It's a tunnel. There is more than one way to see, thus - or what do you say?




9. GIVEN A FAIR CHANCE
Fully developed darling,
Always on top of chilly backbones.
That savoury art bites a whole lot.
BEING ALIVE and keeping your boyish or girlish nature intact through life, can co-form the great or kingly 'art' of not becoming great-looking or subjected to too much vainglory.
Of another strain, the little darling often gives his parents a hard time, and may grab and twist the nose of his mother with no harmful intent whatever - and yet the little darling grows big enough to inherit and take over -
Well, well. Much depends on this and that.




10. GREATLY UNWED ONE AFTER ORGIES
Pleasure's theatrical not-wed-woman,
Resting well on top of wizards.
Being religious doesn't help a lot.
IN TANTRA there are regulations for group sex, and few know about it here in the West. The postures and activities can seem not a little theatrical too. And these "left hand" activities (tantra) are said to furnish the conscious mind with ammunition to delve deeper and realise more or better, all in all. Yet it depends. That 'path' has had a bad reputation for being not good or pure enough. It has had a reputation for harming men. And yet it's said to go back to Vedic India, and who knows how far further? There are many books on the subjects. Even Sri Ramakrishna took part in the ceremony somehow. [Cf. Gra]




11. DRAGON-SLAYER OF SECRET WINDS
Achievement-serving dragon-killer,
Soundly on top of secret winds.
Highly dramatic conclusion-service can start.
RADIONIC winds are known as very secret winds. You can kill one man in secret from mastering such hidden knowledge in a handy way, and help another. It's up to the master of that kingly art.




12. GOOD OLD LADY IN WAIT
There's so much of you, lady in wait,
Blowing your horn through so many gurus.
The big now (and universe going together) - a plot?
"One man's weakness, another man's chance." (American) [Ak 645]
IN ORDER to live among successful people, be one of them. You have to be ruthless enough. It includes taking advantage of others, either in secret or as plain as day.
Let's say you meet a fat lady who insists,
"The whole wide universe is mother nature. She's the Fat Lady. None is bigger and more bulging."
Now, don't think: "Not what I can do for America, but what America can do for me" - contrary to John F. Kennedy somehow, but find out if you should try to take advantage of the fat lady in your vicinity. The one "up in the skies" may be as hard to get to as castles in Spain - we call them air castles in Norway.
You may strive to sell her health food. Many businessmen make a fat living from selling food designed (at least by wrappings) for fat people.
In difficult cases, what the fat woman could be into, is to serve you somehow. Maybe she "sees" that a fat, bulging lady is much neared to the wideness of the universe, and therefore a more fit expression or even half-mythical role model of that Divine Mother, as Yogananda called her times and times again. It made quite an impression.
Or maybe she has thought out that it's a faster, more merciful way to die from heart attack than being crippled by old age and hospitals. Who knows these things? One who has "been there", is fit to tell.
If you meet a fat woman, that is helped by the rumours that she is particularly favoured and invisibly aided by an invisible guru, politeness is just needed, or twice as much called for than otherwise. It may never work to get stern with someone like that if the real need at stake is called deep help.
That's often how things will be, at least for the yoga insider. Apart from that, in order to be one of the really successful people" - at least people with money - try to dominate enough. In so doing you probably dominate lower life forms well enough, or there will be trouble.
Even lovely country gardens are brought about by putting that into system. Love for bugs doesn't count there. Sometimes good walls and fences will do. The key to success is not in the past accomplishments, but it is glimpsed by looking into the future, for example by good prognoses from leading experts. That often gives help.
If you attain to simple handiwork and other quite artistic, your own, tidy and meticulous outlets in liason with the management finesse you come across or some solid, lucrative tips from that camp somehow, the bet is you're on your way to becoming a "winner", more or less. It can be a long road nevertheless, and "A road of 500 kilometres start at your feet." [Laotse's wisdom]
The group member belongingness you should attain in this very general way, should contain your future's major deals in it, if not many minor ones. You have to think well before you talk, and look higher than those of blunt denials of what really rules the planet and man's fare on this planet. It's not one of succumbing to friendship with animals, but of dominating and killing the other life forms for money at large.
"As above, so below" - that's the hoary line of thinking. Look to the tops and what they succeed by, and do your foremost where you are. Maybe some problems get lighter from it. But this is no guarantee of it - it's just philosophy pinpointed.
The bet is you have to sort out much sensible and quite general wisdom to see what you can thrive and not flounder by as time goes by. or philosophy-attuned, existential lore. To sort out philosophy is not easy. This is so because much from different cosmologies go into surface tenets. Anyway, good tables of comparison should help. [Cf. Fuf]
As for the wisdom of philosophical outlooks, much varies. One man agrees with this, another with that, and little makes sense if you mean to harness the wisdom tenets to make practical use of some of them. That's what our tick tack toe analysis eventually accomplishes. Maybe it's too impressive for glib talkers or gang members. If so, maybe it can't be helped. Then, try to study hoary teachings in accordance with "think globally, apply locally" - that's our teaching too. Maybe you can't get further. There are many unnecessary limits to growth these days. One has to gauge one's limits - there are inner and outer boundaries to gauge. Stop and gauge from time to time. Maybe contemplating items help. It can eliminate blunders.
Anyway, neat blandness or courtesy at large can take a boy and girl into universities and other school settings. Eventually that must be crowned with competence which lets one do remunerative work, or else much is in vain.
Remember: There is often room at the top. Otherwise there may be room for being given teachings and other things on the way on and up, and best gifts help competition. Then there is no need to adapt to the life-style of the walruses, no need to sing with Beatle-John: "I am the walrus! / Goo goo g'joob g'goob goo g'joob." [John Lennon. I Am The Walrus (1967)]
In older times, conditions were more variegated over the planet. At that time - before lots of sterotyped hamburger bars and Coca Cola in "every" major town - there was pretty much to learn from long distance travels as well. Nowadays Internet "travels" may function instead - "Who knows these things? Who can here declare?" [From ancient Rikveda]
Much courtesy is handy if you mean to compete and accomplish "your thing" along with humans and win partnerships with the lovely or suitable of them somehow. There is more than one way to Rome, more than one way to build friendships too, and few things on this spinning globe is as treasured as good friends. There must be fit reasons for it.
"Wealth does not always improve us." [American proverb) [Ak 645]


Another interpretation
PARAMAHANSA YOGANANDA said: (1) God is mother nature - and there is not little of the universe - (2) He also found it was God who played on him as a flute. That's how he used to do it, not so very long ago.
If you have a mistress - a real one - then she's carnal. Don't forget. There are still many hundreds of thousands in the States that love God "up in the air" somehow - it could mean quality time not wisely managed. You hardly know how unwise it could be to someone unless you've tried in vain to cry for Divine Beloved as decreed, and end up with a major disappointment, maybe a life-time crisis. Better stay away from that crisis.
There's no reason to make yourself sick. Now, is the now - the essence of time itself, a killing agent? Tantra teaching: Time is kala, the bloodthirsty goddess Kali (the run of time in the universe or partly as the universe too) is a master slayer. So, is the here and now we're told to be aware of, a plot? If that is the case, what's the alternative? That's a good question to some.




13. PLOTTED RAINBOW OF FROST
A great monster-slayer working on his farm counts.
The rainbow inside is secret.
The plot is getting wet, cold and soap opera tired for no good reason whatever.
NOW YOU see, and maybe you don't. Maybe you like this one better:


Rainbow
The rainbow comes across the hill,
I'll cross that rainbow bridge some day;
I'll reach the end - and find the gold!
The tactful, romantic and selected lines were from "Rainbow" by John Farrar (1896-1974). Anyway, no matter what you see or don't see, the Vikings thought that the bridge to the other side was made of frost - the rainbow bridge. Not everybody could reach it. Few tried -
Yogananda sang: "I'm building a rainbow bridge to reach Thee". The hidden pot of gold at the end of the rainbow, nobody found out that gold often means 'self' in secret disciplines, such as alchemy. We have many words from two main alchemical traditions on that subject.




14. DIE-HARD
Slaying daddy of great balls.
Always inside snowflakes.
The die-hard's great misfortune can finally pay.
THINGS are not always what they look like. For example, in Hindu myths, the world's best slayer, Shiva, is also understood as the greatest benefactor. Besides, the Chinese have a fairly lax view of the ups and downs of life. It may not show up at the time what is good for someone, and what is not. Very often the neighbours are mistaken! Let that cue suffice here. The author Martin Schulman gives the whole anecdote somewhere.




15. GRAND-DAUGHTER'S FALL
Pleasure's grand-daughter
dancing on top of icebergs
A dramatic ending draws near - can you understand it now?
MANY ACCIDENTS happen due to lack of foresight. Many children get terrible problems if their parents and elders don't secure their immediate surroundings in fit ways. There's little that's better to do for loved ones. Good rules may be installed. Fit proverbs or adages help it. IT's the age-old tradition. I hope you stand up to the challenges.




16. WITHIN MOM'S RANGE A BABY HAS TO PAY
The mother with fully evolved breasts
Is allowed to rest all of the time within range of the glorious dawns of others.
The baby finally pays; it takes over.
DR. CARL G. Jung said astrology is the finest wisdom-bringer from past civilizations. Be that as it may. The dawn is called Usha in Sanskrit, the ancient Indo-Aryan language of India - much like the language of pre-Zoroastric Persia. There is an insider tradition that holds that there is an other dawn to speak of here too: The outer dawn is taken as a token of budding uprightness in the newborn individual.
Astrology further claims that the well versed reader of the birth horoscope of an individual is able to see future developments too, far and wide. However, there are many problems involved in that sort of business. It hardly allows for irregular encounters and their effects, to name one problem. There are many more. Let's not talk of them here, but just give gist from the ancient teaching - astrology - that a host of significant myths evolved on top of. That's what they say.
A mother is regularly sustained to take part in the initial process - the dawn of life of her child. If such an arrangement didn't pay, mankind might have died out.




17. TRANSCENDING FRIEND
Fully evolved friend,
Teeming among the skies,
Transcending this and that can take what it takes.
THE BUDDY that rises above the skies is in for a glorious climb. He climbs the universe like Jack learnt to climb the beanstalk - maybe. The friend that really transcends in a very fundamental sense, also rises above being a reciprocal partner - he is therefore no ideal friend. Would you think that?
However, if transcending this and that includes transcending transcendence itself (that one is not difficult), the friend can tank up friendship too - let us hope that.
Indian teachings swarm with descriptions of how guru friends are the best friends ever, and one of them may become many - yes. The descriptions are had in such as Autobiography of a Yogi.
The guru Yogananda said he was watching others through the pores of the sky - an awkward term, maybe - and as he at that time had more than a hundred thousand disciples to look after, how many was he? How many "eyes of attention" had he evolved by getting into gianthood (spiritual heavens) and after that.
Faking is a problem for all who come back from the climb outside of the universe. Whereas old fakes that are handed over inside a major tradition may work well, new fakes flounder easily.




18. UNFORESEEN RUIN CAN CRAWL IN ON US
Achievement-serving ruler of the universe,
In secret on top of chilly backbones,
Great lack of control is at hand, or ...
THE RULER of the universe and other big guys can be harsh to meet and come across on a moonlit night, such as on a cremation ground among recent corpses.
If you try to make the best out of that encounter, what should you do? If you maintain your right of independence and self-will as a group member, for example, maybe a little will do - no more than that. The bet is you can't succeed if you decide to quote and cite your way either. The sovereign ruler is at least near-death! That's the adamant, ancient Hebrew-like teaching. To see God the Father is equal to giving up one's life. That's in the Bible many places. And yet, many saw God and lived. There is hope and comfort in that observation. The apostles that saw God talk with Jesus on the mount of transfixion, they lived on anyway. And that's not the only example.
The best is perhaps to take a neutral stand in the matter, and mend one's fences (boundaries) and all that, trying to be as practical as one's neighbours and setting permits, one way or another. For often life is made easier and longer by sound precautions in time, mobilised into a way of being. At first it may seem ruthless towards weaker individuals, neighbours and captured animals, but see if it works. That comes first.
Or you may have to bluff enough, seemingly sensible and likeable. The bet is you had better go for living like chic and successful ones. It's not elegant to walk in the shoes of someone else, but find the winning fitness and emulate it - hardly copy everything wholesale. Maybe a little will do, maybe not.
Maybe you should ally yourself with the university setting some way or other. Good and solid overviews formed by professionals is good help at times, if you maintain much savoury or respectful distance - enough to eliminate hostile feelings. If you do that and don't succumb, you should unfold the practical side of instructions later - be in for warm humour and nimble, smart members of the opposite sex, eager to help you - Quin sabe (Spanish: 'who knows')? Hope it.




19. DOES DANCING MOM REALLY OWN THE WORLD?
Pleasure's large-breasted mom,
dances furiously on top of rainbows.
Seize the now before it's too late.

YOUR COMMENT could make a difference, for example if you bring in the essence of very many tantric views in books edited by Dr. Walter Yeeling Evans-Wentz on Tibetan yoga and such stuff. [Cf. Tiy; Likr; Til; Tm]
This may look like a joke, but isn't:
"Walter Evans-Wentz didn't speak Tibetan and he never translated anything, but he was known as an eminent translator of important Tibetan texts. ... The Tibetan Book of the Dead ... was for many Westerners the first book on Tibetan Buddhism they took seriously." - David Guy

Explanation:

"He didn't claim to be a translator in his books, but he didn't mind leaving the impression that he was." - Roger Corless, Professor of Religion at Duke University

Dr. Evans-Wentz himself:

I knew ... my life was to be that of ... wandering from country to country, over seas, across continents and mountains, through deserts ..., seeking, seeking for I knew not what."

Also,

"I am haunted by a realization of the illusion of all human endeavors". [Check]
There is also the Siva-Sakti tradition where there are two dancers in various positions. There are those that let the Maleness be the boss. I think it's fair to say our Western Judeo-Christian tradition holds that view, and not the other one: that the Womanhood (shakti) is the real God Ruler. The Divine Mother worship is linked to that very opposite notion. It may look much infantile, even cringing - at lest for big guys -
If both views can't be wrong, one is at least more correct than the other.
"It takes two to a tango." [British proverb]




20. TREMENDOUS DARLING
You were from the farm-lands far away.
Came here and found the secret winds that bring good loving.
Well, it can lead to something, tremendously.
THERE IS no doubt about that. Not inside Hinduism, at any rate. The most known examples to Westerners are the dancing avatars that are called Krishna and Shiva. Avatars are called descended godheads, descensions of divinity - sort of. They are thought to be many in Indian tradition, not just one, as in regular Christianity.
Krishna is said to be the darling for all. Milk-maids and married women dropped their household duties and worried to join him in ecstatic dancing in the forest. So the story goes. These happenings are found in the Srimad Bhagavatam. Indian literature has delighted in these tales. They are even household tales far and wide. [Sh]
As for Shiva, he found it fit to appear in disguise at times to find a suitable woman to wed. At times like that he could be seen to be dancing and faking. Many thought Shiva to be a hooligan, and that his love-making to be hooligan-like. These incidents are described in the ancient tantric tradition, of which Siva Purana is one of the finer works, if not the finest of them. [Si]
If love-making leads to something great - well, the greatest "art" of humans likes in "forming" a replica of humans - the work is then equal to the maker - kind of. This means they have babies, believe it or not -
If that highest forces are not employed - well, there is historicity - becoming well-known or called great through outputs that may not equal the work of common men and women anyhow - those that bring up their fit amount of children in freedom that counts, and who do it well.
Think about it.
Then, think of king David, the "loved one". His name means that. In the true spirit of God he was found dancing wildly, along with other people. Many women in his household thought he debased himself by dancing wildly in the streets. And he did debase himself when he had Uriah positioned sot hat he would rather likely be killed - to get to his wife - the one he had Solomon with. David had a large harem too, as if it matters - Thus:
David started out as a shepherd of the farm-lands - far away from Spitzbergen.
He found favour with God, the Bible tries to tell. He was anointed - and much persecuted by another that had been anointed too - it was Saul. Now, God is a spirit, the Bible also tell, and secret "wind" or "breath" can be used. The word "pneuma" is used in the Old Testament too.
Thus, someone from farm-lands that found a secret wind influence and strong love-life, really led to something. The avatar Krishna brought future disaster on his family and the whole of India - The house of David brought ruin over Israel from the time of David's son Solomon. And next another called son of David (of his line) appeared in front of the devastation in 71 AD. It surely led to something.

21. World-ruler friend
Passionate friend
World-ruling in front of dawns.
Great climbs - a certain dream?
COMMENT:
"It's up to every single one to use this poem as they wish, according to their forutsetninger (qualifications)."
Here the pivoting or even existential concepts appear to be ruler-friend-climb-dream, and pondering connected with that again.
The first line finds the subject that is sought. Friendship counts most, it seems. Or it is a form of fair play.
The second line seems to hint at ambition or coming from the rocky countryside. It could be both. And there is fondness of nature as well, the glories of sunlight and awakening - finding out things and so on.
Are great climbs a certain dream? Are dreams the stuff the world is made of, as Shakespeare said? Will plenty of ambitions lead us nowhere? If so the lack of ambitions might serve us no better!
We might add: The light of friends serve us to climb in handy ways that matter and matter little and not, not just for getting a career.




AT LAST: YOUR LAST CONTRIBUTION COULD COUNT
Don't believe everything you hear.
Rise to the occasion. [Folk wisdom]
"There's no business like show business".
To hear the fat lady sing
Rumble, shriek and moan -
Did the human-smith forge her that way?
Fun to look at from the side of paradise?
She: "Will you honour as you please?
- Rumble, shriek and moan -
Fun to look at from paradise?"
"She: "Get as strong as you can be, and free!
Fit for almost all encounters.
And harvest little! It's untidy parental advice. ◊
Eat as you please, on a never ending holiday.
Grumble, shriek and sob."
THERE will be no comment to that one but for: "It ain't over till the fat lady sings." [American proverb]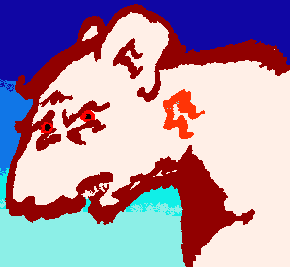 "The circus is in town"
Your video life at night (often tries to tell):
accomplish better than that.
The nightly vision that robs health - smash it well.
The vision that helps health and good fares, bring it to fruition.
MYTHOS may not be easy to come by, and is not so easy to get rid of. In one of the letters of the New Testament, St. Paul discourages going into useless myths. Some good reasons stand out. Instead of wasting hundreds of hours on books that go into tentative interpretations that revolve around our human condition anyhow, some way or other, you get a good night's sleep - at least the time for it.
And each night the mental "video" is turned on: there will be dream periods. Some dreams carry "stiff" significance. Others barely. They may look like myths, but hardly all of them. Allow for variations -
Lack of sound encounters and not ideal surroundings tend to get reflected in the dream life at night, due to what we call servo-mechanisms in the depth of man somehow.
Anthropomorphic and not like Solomon - he was sent a dream at night
SOUND, deep sleep is found when havoc and dreams subside. Many foremost persons of the Bible had guiding and warning dreams, and others had dreams to instruct them. A few of them: Solomon, Daniel, Joseph - his dream saved the life of baby Jesus. Here is a problem for divining guys: Dreams and visions may intermingle. Many prophetic utterances are from visions. They can be interpreted - guess they are. [Cf. Ezekiel]

And maybe clarity is helped by transcending (rising above) myths. Think about it: most myths can be taken to reflect dynamisms and forces deep inside ourselves. That could be where gods and goddesses or gurus - even avatars - come into the picture. Gurus could even play on what C.G. Jung calls archetypes, to get the better of us, or the upper hand - control and assets. The possibility is there, and has been there for many centuries.

We humans surely tend to be anthropomorphic in thinking of the creator of the universe. The walrus comes easily to another conclusion through the same line of thinking. Does the one really exclude the other?

There are not a few good reason to say no to babes, dolls, gods and goddesses to worship and submit to: It costs much, maybe later. That was a lesson of Solomon. Anyway, hope for sunny days and their comfort - that's also in the same tradition.

Hardly for myths
Myths are often expressive and allow for interpretations on different levels. And they can be taken to mean this and that on one level too, according to whims and understanding of their background and the like. Proficiency in interpreting should also get into the endeavour. [Norse mythology]

A straight guy must go beyond mere dreamy wishwash. Thus, why do the next best if the best is attainable? Why not let there be straight talk from deep inside, talk in constructive no-riddles? "Those who can, accomplish, those who can't, may still teach it."

What about "Those who can dream, accomplish dream stuff. Those who can't end up crazy"? Studies of sleep deprivation shows how far the latter point is true. That subsidiary is not to be done away with, though.