"The world's mine oyster. / Which I with sword will open." - Shakespeare, in The Merry Wives of Windsor, 2,2.
This page of sensible counsel on proficient kissing, relates to Transcendental Meditation, TM, and similar techniques that may foster great delight.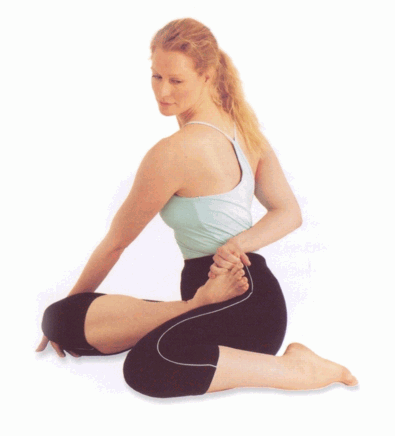 "Train yourself to be a notable kisser." Front page illustration from The Yoga Bible by Christian Brown
TO become a kissing expert, it helps to go for kissing with a plan. Step by step you may train yourself to be a notable kisser. After all, it is a very simple practice, though also a gate to happiness to some.
Britannica says a kiss is "a touch or caress of the lips upon the lips, cheek, hand, or feet of another to signify affection, greeting, reverence, or sexual attraction." Some have also said that the forerunner of the kiss is the first of joys: baby sucking on nipples. Kisses may be different, just as people who kiss. It has in part to do with how their lips and teeth are formed, but more goes into it that that -
It's natural - and there could be good reasons to kiss someone else. Much interesting happens to various parts of the body when two people in love join their lips in a sweet kiss. For example, the functioning of the immunity system is boosted, and the blood begins to flow to what used to be rather unmentionable places in the groin area - but not unmentionable any more. Two people may kiss because they hunger for such outlets, at times just as much as for food, water and knowledge.
Riding after that first premium horse comes the need for a home, babies or children and having more to show off by. Quite instinctively, ardent, kissing ones become adult grown-ups by stages, but not uniformly. Not all who grow up, want children, bath tubs, and the in-laws on frequent visits.
It is also a sad fact of the the American way of life that a good part of the 14 worst stressing events (stressors) in a life is related to the the intimate sphere - where kissing goes on, and may start things. There is a modern scale for getting estimates of stressful events, the Rahe-Holmes scale [Hi 505]. Hence, it is fit to know that kissing tends to presage serious, on-coming stress and malfunctioning, unless you know how to handle it - or find ways out as you live on. It is different with deep meditation.
Different Kinds of Kisses
The Scottish poet Robert Bums wrote lines about the "tie of young connections." There are other kinds of kisses worth considering too. They include kisses of love. Kisses come and go in married life too. It is a Good Thing to come across a book that teaches serenely in the quite essential the art of kissing, a part of a happy life. But in some countries men have been arrested for kissing their wives on the street. So find some sheltered place. Could a good kissing arena be the office in the late hours?

TO all who would have hugs and kisses, culinary and plenteous practice of deep kissing can be recommended. Copious or regular practice of deep kissing could take you into your all-round life source in the unified field, so to say. The thinking that is the core of the regular and deep kissing practice, is not difficult. Regular kissing practice can improve basic health substantially.
Man is born to enjoy, and enjoyment is a function of man's total organism, including the deep strata of mind or brain. By "gliding inwards" from kissing like an expert, the time has come to drop having ulterior targets for a spell in a broader, cozy awareness.
If warm, good and preferably proficient kissing is into the intimate life, kissing is to be done regularly. Train yourself for - say - twenty minutes a round each day - several times a day should be enjoyed that way - by kissing which also allows itself to be evolved. ◊
If sound kisses take you to the ground level, so to say, it might reduce nervous insomnia, but there are no hard and fast rules here. Still, kissing is a simple, effective technique, easy to master, easy to get proficient in, and there are proper training programs too. Let the super-kiss training start simply: it is a rather effortless procedure that can bring many benefits.
GOOD, regular kissing training may increase calm. Future scientists may already be on the track of eyeing that what you are being told of very simply here, can lead into breakthroughs of understanding. What is more, regular practice helps you to get better allied with how internal nature functions for men, women, youngsters, and children. ◊
HOW IS your situation today? Many things may improve if you learn to go for warm happiness through regular kissing sessions. It should be treasured as time well spent for most part.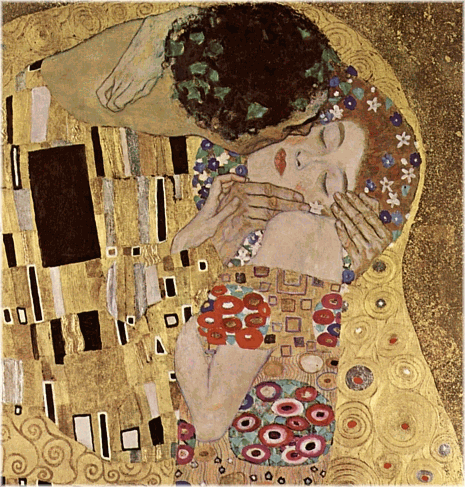 "How is your situation today? . . . Go for warm happiness."
If you find no great kissing instructor near you and no established kisser centre nearby, you may come a long way with what you learn in FREE courses here, but then there might be the questions of taking risks and getting proficient in best ways that matter. One good thing about an able kissing program is how gentle and enjoyable it is in itself. Not to put any fervent hopes in kissing may assist you too - you do not have to be desperate, hopefully. Just kiss; that is the secret of good practice for long. And "A kiss is a kiss is a kiss" too. Compare Gertrude Stein's "A rose is a rose is a rose". So while you are kissing, keep on kissing, preferably without a lot of wrong ideas, awkward additions, and obsessions.
You may also come to appreciate that warm hugs and kisses are done discreetly - although there are notable exceptions.
Kisses and effects of kisses can be studied, and have been studied. But few things count as much as first-hand experience. Words about the weather are not the weather itself, and words around kissing can not equal lovable and deep kissing. ◊
Gentlemen, I hope you have come to understand that I speak mainly of TM, Transcendental Meditation, and its effects by now, figuratively expressed. But interestingly, what is told of applies to gentle kissings and hugs too, to be explored and taken to. A word to the wise . . .

MANY WARM kisses may open you till you may feel something deep and valuable is going on.

FROM good and able kisses, significant, very dramatic things can take place. Deep kisses can prevent slaughter. And prevention usually is better than cure. and much better than crime and violence. (4)

THE OLD SAYING is a wise one: "There is nothing more powerful than an idea that is much more than an idea - powerful, proven to unfold our most precious natural assets whose time have come." Kisses may be for that. Very few know how deep this teaching is, after all. But it's time the world at large is made better for it. (6) [T+]

JOY HARBIGER, an office worker, is concerned about kisses that replenish her strength. "For me kissing is that profound," she finds. "Today is one of the busiest days of the week. What exactly is kissing like on the busiest days of the week?

Great kissing may be applied: At the end of a hectic pace, I close the door to my office, turn off the telephone, and kiss on and on - and if my awareness is arrested, I just continue. I have learnt to do it."

"IN MY EXPERIENCE good kissing gives a far greater capacity for health and healing. Think of it, you sit in your office, surrounded by notes and tapes - whatever. But before you start to review them - you close your tired eyes, and begin kissing a bit."

"BY THIS WE wind down from the tension of the day. It's a way of becoming whole, more whole and more regular in a good way.

In the end, after fiften minutes or longer, we finish kissing and start working, replenished - thanks for these wonderful secrets!" ◊ [T+]
Kissing can go deep
JOY, the manager: "Great kissing is usually practiced in the comfort of your own home, where it hardly requires any special physical postures. It helps us to tone down quite effortlessly to begin with. We find good kissing is easy to practice, and requires no ability to concentrate or control the mind." ◊

YOU CAN "kiss off" anywhere - in your office after work, riding the subway, sitting in a plane, or even in your car parked.

The basis: Careful, joy-filled kissing while sitting comfortably with the eyes closed - two or three three times daily maybe - once in the morning for thriving, and then alertness and energy, and once again in the afternoon to eliminate accumulated stress of the day. And third, some minutes before going to bed. It could all build a night's sound sleep. ◊ [T+]

The stand throughout
As it is, neither kissing nor TM need to be something spurious in a life, but may serve pleasure and thriving if carefully done with tact. The next page goes into Kamasutra.