Jean Racine Quotations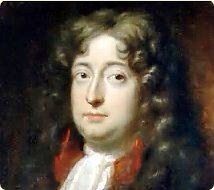 Jean Racine (1639-99)

Jean Racine was a French dramatist who was born in La Ferte-Milon on 20 December 1639. He was a child of Classisism and raised in a Convent.

General lessons from Racine's works and life may be put to work if they "resonate" well with the individual and his general background and a set of circumstances.

He who will travel far spares his steed. [Racine]
Often it is fatal to live too long. [Racine]
A man cannot be such as he would be, if circumstances do not admit of it. [Racine]
Many things, both just and unjust, are sanctioned by custom. [Racine]
How good is God! [Racine]
Is a faith without action a sincere faith? [Racine]
Art is to please and to move. [Racine]
Often it is fatal to live too long. [Racine]