Experiments
In many of the following old fables, characters are replaced by others to "see what we get". Compare Werner von Braun's: "Basic research is what I am doing when I don't know what I am doing."
ONCE a rich man had a daughter. She got kidnapped by trolls and later got away from them. She hid and slept among bushes for a long time, for she did not look too good, she thought.
But as luck would have it, someone brought her some jewels, gold, silver, and then she started to look okay. Aided by her ornaments she rose into power and found and punished the bad ones who had made her feel ashamed of her natural looks. They were to cry!
❖ Unsound ones who strive to deprive the little darling of sound, natural rights, are in for paying later, but can they?
❖ Conceit is as natural to the human mind as a centre is to a circle. (American).
❖ You cannot be too bland if you must talk with a horribly kidnapped Dane.
❖ If we don't have a chair to sit in, maybe some think we're neither smart or pretty or worthy for only that reason.
❖ The best part of anger edges valour.
ONE SOURCE: Dal, 1965:45-7.
THE ANTS were spending a fine winter's day drying grain they had gathered in the summertime. A grasshopper who was at the brink of starving with hunger, passed by and begged for a little food. The ants asked him,
"Why didn't you treasure up food during the summer?"
The grasshopper replied, "I didn't have enough leisure for it. I passed the days in singing."
They said, again, "If you were foolish enough to sing all the summer, you must dance supperless to bed in the winter."
❖ Beset with difficulties, many stop breathing freely.
❖ The superior one tries to prepare for hard times later on, as he can perceive them in the coming.
TWO MEN, one who always spoke the truth and the other who told nothing but lies, were travelling together and by chance came to the land of apes. One of the apes there had raised himself to be king, and he commanded them to be seized and brought before him, so that he might know what was said of him among men. At the same time he ordered that all the apes were to be seated in a long row on his right hand and on his left, and that a throne be placed for himself, just as was the custom among men. After these preparations he made signs that the two men should be brought before him, and greeted them with this salutation:
"What sort of a king do I seem to be to you, strangers?"
The lying traveller replied,
"You seem to me a most mighty king."
"And what do you think of those you see around me?"
"They appear to be worthy companions of yourself, at least fit to be ambassadors and leaders of armies."
The ape and all his court were gratified with the lie and gave the flatterer a very handsome present. On this the truthful traveller thought to himself, "If such a great a reward is given for a lie, what will I not get in reward if I tell the truth as I am used to do?"
The ape quickly turned to him.
"And how do I and my friends around me seem to you?"
"You are a most excellent ape," he said, "and your companions are excellent apes too."
The king of the apes flew into a rage at hearing these truths and gave him over to the teeth and claws of his companions.
❖ Lowliness of decent, simple people may be lifted up through truths well given and sorted out.
❖ In hard and trying circumstances it could work best to weigh and consider well inside oneself, while at the same time being very modest in expressing oneself.
❖ Watch your words in circumstances you don't know so much of.
A BOY bathing in a river was in danger of being drowned. He called out to a passing traveller for help, but instead of holding out a helping hand, the man stood by unconcernedly, and scolded the boy for his imprudence.
"Mister!" cried the youth, "try to help me now and scold me afterwards."
❖ Counsel without help is at times quite useless.
A BAT fell on the ground and was caught by a weasel. The bat begged to be spared his life. The weasel refused, saying that he was by nature the enemy of all birds. The bat assured him that he was not a bird, but more like a mouse, and thus was set free.
Shortly afterwards the bat again fell to the ground and was caught by another weasel.
"Please, don't eat me," prayed the bat.
The weasel said that he had a special hostility to mice. The bat assured him, "I'm not really a mouse, as I fly like a bird. I have wings - see?" Thus he escaped a second time.
❖ It should be wise to turn circumstances to good account by smooth talk. At other times no talking helps.
A COCK, scratching for food for himself and his hens, found a precious stone and exclaimed:
"If your owner had found you, and not I, he would have taken you up and set you where you were placed before; but I have found you for no good reason. Someone like me would rather have one barleycorn than all the jewels in the world."
❖ Any isolated country cook might also exclaim these and similar things.
A WOLF, meeting a lamb astray from the fold, resolved not to lay violent hands on him, but to find some plea to justify to the lamb that the wolf had a right to eat him. He addressed the lamb like this:
"Hello there, last year you grossly insulted me."
"Think," bleated the lamb in a mournful voice, "I wasn't even born then."
Then said the wolf, "You feed in my pasture."
"Oh no," replied the lamb, "I haven't tasted grass yet."
Again said the wolf, "You drink of my well."
"Oh no," said the lamb, "I haven't gone into that yet. Mother's milk is my food and drink - the only thing I drink so far."
After that the wolf seized him and ate him up, saying, "Well! I won't remain without supper, even though you refute every one of my claims."
❖ We should expect a tyrant will always find a pretext for his tyranny.
AN OX that was drinking at a pool, trod on a brood of young frogs and crushed one of them to death. The Mother came up, and missing one of her sons, asked his brothers what had become of him.
"He's all dead, Mom. Right now an awful, huge beast with four great feet came to the pool and crushed him to death with a cloven heel."
The frog, puffing herself out, wanted to know, "if the beast was as big as this?"
"Mom, stop puffing yourself out," said her son, "and don't be angry with me for telling you: You'd sooner burst than manage to imitate a monster's size."
A STAG was chased by the hounds. Blinded by fear he took shelter in a farmyard and hid himself in a shed among the oxen. An ox gave him this gentle warning:
"Unlucky you! Why bring about destruction on yourself like you do? Why like to be in the house of an enemy?"
The stag replied: "Oh, just allow me to stay where I am, and I'll see what I can do to escape soon enough."
And so it happened.
When evening came, the herdsman came to feed his cattle. But as luck would have it, he didn't see the stag. Even the farm-bailiff with several labourers passed through the shed and never noticed him. The stag was happy to be safe in this way, and started to thank the oxen who had helped him in the hour of need.
One of them spoke up again: "We surely wish you well, an animal like ourselves, but the danger isn't over yet. There is one more guy yet to pass through the shed. This one has as it were a hundred eyes, and till he has come and gone, your life is still in terrible danger."
At that moment the master himself entered while complaining that his oxen had not been properly fed. He went up to their racks and cried out:
"Why is there so little fodder here? There isn't half enough straw for them to lie on. Those lazy fellows haven't even swept the cobwebs away."
While he was doing his job and inspecting things like that, he caught sight of the tips of the antlers of the stag as they were peeping out of the straw. He called for his labourers and ordered that the stag should be seized and killed.
AN ANT went to the bank of a river to quench its thirst, and got carried away by the rushing stream. When he was on the point of drowning, a dove saw him from where she sat on a tree that was overhanging the water. She plucked a leaf and let it fall into the stream close to the ant. The ant climbed onto it and floated in safety to the bank.
Shortly afterwards a birdcatcher came along. He placed himself under that tree and laid his lime-twigs for the dove in the branches. The ant understood what he was up to and stung him in the foot. In pain the birdcatcher threw down the twigs, and the noise made the dove take wing.
❖ One good turn deserves another.
MERCURY once determined to learn in what esteem he was held among mortals. For this purpose he took on the shape of a man and visited a sculptor's studio in this disguise. After looking at various statues, he demanded the price of two figures of Mother Mary and a lamb. When the sum at which they were valued was named, he pointed to a figure of himself, saying to the sculptor,
"You'll certainly want much more for this, as it is the statue of a certain messenger of gains."
The sculptor replied, "Well, if you'll buy these, I'll fling you that into the bargain."
❖ A sculptor needs to think things through on his own.
A CLOISTER MANAGER in a grey, woollen cloak fell down from a cliff and was instantly caught by a tiger. The man begged to be spared his life. The sour tiger refused, saying,
"By design I am the enemy of fallen birds and things like that."
The cloister manager convinced him that he was no winged one at all, his cloak was a thing to carry, not wings. So he was set free.
Shortly afterwards the cloister manager again fell from a cliff and was caught by another tiger. The man begged the tiger not to eat him. The tiger said that he had a special hostility to grey sheep. The cloister manager showed him that the wool did not grow on him, but could be taken off. So he was not really a grey sheep, he said, and the tiger let him go.
Thus the man escaped the jaws of death a second time.
❖ Many times it may be wise to refuse to give up. And many things may be good to look into in a likeable, relative light.
A YOUNG EAGLE once said to his mother,
"You're larger than a hedgehog, and swifter, good at soaring along and attacking from above, and you have both claws and a beak to help you. Why not take hedgehogs, mammy?"
She smiled as an eagle can, and said:
"All you say is perfectly true, son. I have the advantages you mention and still more, but after trying to capture just one hedgehog, when I hear even its sniffing far below, I just fly further, for that's how it is to be."
❖ Once severely pricked, one may be guarded for a life-time. (Once bitten, twice shy)
❖ One learns from mistakes to survive and improve one's lot.
❖ Know what causes are lost and don't encourage a lost cause further.
❖ Bitten, pricked or hurt, we are to learn and go further to accomplish what we're truly good at.
❖ A man's got to know his limitations." (Clint Eastwood in a Dirty Harry movie)




A REDTAILED boa snake boasted very much of his philanthropy, saying that of all animals he was the most tender in his regard for man, for he had such respect for him that he would not even touch his dead body. A hare hearing these words said with a smile to the boa,
"Oh! that you would eat the dead and not the living."
❖ Go just for looking respectable, and repent at leisure.
A FRANTIC, thirsty elephant saw a bucket of water painted on a billboard. Not supposing it was only a picture, she flew towards it with great speed and crashed it immensely when she found out how deeply she had been tricked. After giving the billboard a few straight blows, the huge animal laid down on the ground and was caught.
❖ After crashes, things tend to reach lower levels, but the Himalayas escaped that.
A CARTER was driving a wagon along a country lane when the wheels sank down deep into a rut. He was dumbfounded. Staring at the wagon, he did nothing but utter loud cries to Samson, the strongest man around, to come and help him. It is said that Hercules appeared and told him:
"Put your shoulders to the wheels, my man. Goad on your bullocks, and don't ask me for help till you have done your best to help yourself. If not, you'll ask in vain from now on."
❖ Many times self-help could be the best help.

A WORKMAN was felling wood by the side of a river when his axe dropped by accident into a deep pool. Through the mishap he had lost the means of his livelihood. He sat down on the bank and lamented his hard fate. An able diver appeared and wanted to know why he wept so loudly. After the man told his misfortune, the diver plunged into the stream. A little while later he brought up a golden axe and asked if that was the one he had lost.
"No it isn't," said the man.
The diver disappeared beneath the water a second time and returned with a silver axe.
"Is this your axe?" he asked again.
The workman said it was not.
Now the other dived into the pool for the third time and brought up the axe that had been lost.
"Yes, that's the one, that's my axe," said the workman, and was glad that it had been recovered. The diver was pleased with his honesty, and gave him the golden and silver axes in addition to his own.
The workman returned to his house where he told his companions all that had happened. One of them at once decided to try and secure the same good fortune for himself. He ran to the river and threw his axe on purpose into the pool at the same place, and sat down on the bank to weep.
The able diver appeared to him too. Having learned why he grieved, he plunged into the stream and brought up a golden axe.
"Is this the one you lost?" he asked.
The workman seized it greedily and said, "That's the one! Oh yes!"
The diver knew it was not, and got very displeased with his misbehaviour. Thus, he not only took away the golden axe, but refused to look for the axe the other had thrown into the pool as well.
❖ When honesty is at stake, study things first-hand.


Fables can assist the growth of inner worth in two ways: (1) By exposing ludicrious folks and what no to venture into; and (2) by expressing sound advice. Essential or inner worth is assisted by impacts that furthers humanity in ways that fairly often "ride" outside personal domains and talk in images, not unlike fairy tales.
❖ A great deal escapes the ones who do not create fables. [With Carl G. Jung]
Many teachings come in fox fur, where you say something and mean something else. You say one thing and refer shapely to something else by the skills and tricks of language - in such things lie many firm roots of allegories and symbols.
Savoury education could lead children into figurative teachings. At times the fare is like walking on egg-shells, or thin ice. And solid, figurative presentation should make it easier for young ones to think for themselves too.
"The excellent forewarning in time saves nine".
WE OWE much to the wisdom and clarity of good fables. Many norms and sayings from fables are deeply embedded in our everyday language.
Many fables bring attitudes of servility in an often harsh antiquity. But one may add new moral sayings to a fable, or many alternatate moral maxims to it. By going carefully, much is helped: The main cultural impacts should be sane, and terse expressions are close to poetry and may work for good for easily.
A fable moral is not necessarily good because it is very old. As a matter of fact, in our days not a few fables of antiquity need far less primitive and cocky outlooks.
GREAT allegories and symbols represent and refer by "lifted" or transposed standard meanings" of key elements we use.
From this, a woman dressed in fox fur may be no small vixen herself. Or maybe she's one of the good ones of real inner worth herself. From this we see that pretty much in life and among humans depend on how the stiff-lipped ones looks at things.
IF IT seems to be time to go ahead with different projects, only the most competent try to work like suns - independing and all right in their own rights, and holding all the reins in their own hands. This alludes to keeping enough of one's own control in the life.
There are good fables that assist in purging vain motives and similar hopes and ambitions. The serious work includes heeding the finer lessons involved.
Old fables form mixtures of old notions and moral values. There are standards in some - and added to others by way of comments - which hardly suit us much any more.
Through purified motives the superior ones refrain from flattering and go ahead.
Intuition is valuable in art and science alike. There is no doubt about that among front figures in those arenas.
SOME words are used figuratively. We could say those who use them wear fox gloves for it. What is needed is to understand the essential meanings without ado and act from that. A good fare could be at stake, so learn to look further than to mere figures of speech and jolly good interpretations or ascertained meanings by someone.
If you develop you intuition in such ways as Dr Jerome Bruner writes of in such books as The Process of Education [1966], you could develop and maintain your sense of "seeing into" various things first-hand too. Through such innføling, Einfühlung, you might feel you understand that Gulliver's Travels [Swift, 1992] are about British conditions of servitude and ballyhoo. It would be right!
But be warned: Normally it takes more time to learn by developing or exploring one's intuitive sides - which is much the same as through one's right brain in Dr. Bruner's understanding, it shows up. Technical skills could be needed too. It normally helps to get carefully and well instructed by someone who cares. It saves time and can save trouble. These things have to be reckoned with.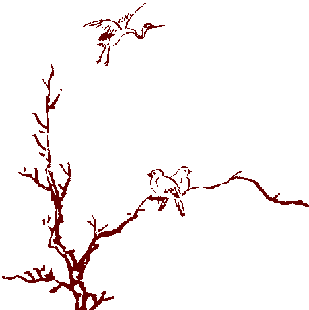 To avoid getting hemmed in, try nice schooling too.

TO BE much appreciated, the wishes of others should tie in rather well with dominant findings of past generations as to what is noble and worth-while.

Then if we don't defer anything needed and get the support of the universe in the right place, at the right time, we don't have to give way through the wishes of others. We may feel a bit groggy or shaky through the fare, but if we don't put off the deeds and things we need to thrive by in time, we have what should be all-round needed to face certain difficulties and blossom, we too.

IT IS hardly good enough to rely on the strength of someone else throughout life, at all times. To avoid being hemmed in in formerly unexpected ways and measures, it should be good to gain and regain good perspectives and act out of one's own strengths, and not to one's loss. Good schooling can help. Mastery can help. Good schooling should lead up to mastery of this and that.

And those who master how to make fit and good use of some carefully voiced intuitions, might also master to make good decisions too. Through all these ways and means we could harvest strengths to act out through our regular living. What eventually helps such an undertaking could be labelled good, and later the needs for repair works may set in. It tends to happen.

THERE is good morality to nourish through old and new fables. Not all of them bring about democratic, sound and useful thinking, though. But some may do. Aside from that, many of them help youngsters to think realistically, or study better some of the ways people behave. If so, that's no small thing.

It is possible to change the characters (animals) of some of the fables, without messing with their interior designs. This is an alternative way of imparting instructions in vital matters. By first learning the lovable fables, and next enlarging them by several substitute actors, we may explore things and feel into how matters are (the lay of the land) in some cases. The schemata that the old and well-tried fables built up, can very easily be enlarged or played on for good or bad or on between.

The mark of a good fable is much as in the British saying, "The proof of the pudding is in the eating." The fable is to be palatable. We have to let that come first. You cannot get much angry in fables. It's part of the old wisdom and it subtle dynamics. Be gentle with the little lambs, the minds of the little ones. That comes first. And That is the end of the story.

HARSH EXPLANATIONS of how things really are out there, in the economical jungle of preys and victims, had better wait - for you may not be able to teach a lame man to walk well.

Most often excellent fables carry deep significance if one takes the trouble to interpret all right.

NON-HARSH fables and other sorts of tale-telling may help beginners in the art of urban living a bit better than getting afraid.

The good fight also consists in bulwarking against and often avoiding havoc and ruin. For unless you deeply thrive, maybe you have not mastered life well enough.