May I copy any of the material on the site?
To some extent. It depends on whether the material is in the public domain, for one thing. If in doubt, you can ask: An email address is furnished (follow the link at the bottom of a page). And it basically depends on whether you conform to what is called Fair Use (more on that below). If so, you don't have to ask the site owner.

Lots of art and pictures from the public domain
are found on the site too.
Are there shocking and revolting things on the site?

Well, not unlike beauty, it lies also in the eye of the beholder", in that it depends on who, how, or what the reader is. Opinions differ, and "One man's meat is another man's burden . . ." (Changed proverb). If you check on behalf of your children - which you probably should - you may notice a wide variety of subjects. A few pages are fit for many little children, a lot of pages are fit for other children, and other pages are for grown-ups and perhaps students who like to question and probe too. So use your discretion.

The general stance of the site is quite liberal, and conforms with what is permissable on a university hosted site in Norway. On some pages there are details of nude paintings and photos. They are not pornographic. The naked bodies are within the standards of the site's university host, and of our society too. I figure very few grown-ups will find them offensive at all. There may be no such illustrations on pages for children.

Besides, children and adolescents are hardly ever harmed by "reasonable, decent nudity", as depicted on the site and in churches since the Renaissance. To the contrary. However, too tight upbringing may complicate things. One should seek to avoid that, adapting well to one's overriding circumstances.

AT TIMES we need skilled reservations. On these pages you find some.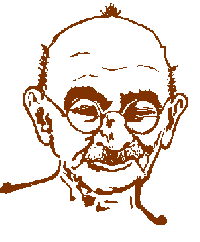 Gandhi sketch
- Some site illustrations are from the history of art, others are original art works © Tormod Kinnes.
Original drawings, sketches, landscape photos and other illustrations on this site are copyrighted. However, permission to use them could be granted. There are also reproductions of photos and many oil paintings that are in the public domain. I do not claim any copyright for material of this kind.
However, more often than not the digital reproductions, sections and details used on the site have been altered, that is modified, mirrored, and so on. Better be warned about that. Modifications typically consist of adjustment of colours, brightness, sharpness, edges, etc. for the sake of getting to some visual statements that suit illustration purposes at hand. Such modified material, stemming from the public domain, is not in the public domain.
If you see errors or omissions (e.g., missing information about copyright to an image displayed here), you could contact me.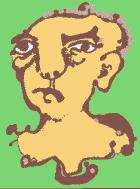 The Gold Scales pages, reworked texts, and some of its translations are © Tormod Kinnes.
It has been a satisfaction to make available many cultural texts stemming from the public domain. I have changed many such texts to improve their readability. Here and there you may find specified what changes are made. Many such changes are minor ones, such as replacing old forms of words with new ones - 'thou' into 'you', 'canst' into 'can', and so on in a long series. The effects add up to new renderings and reworked versions. Some are copyrighted to protect my labours, but also to signal that original works may differ in tone and so on, due to changes resulting from updating efforts.
If you want to use a tale or other short story or two from the site, you can just do it, but say where you got it from, as a matter of courtesy. In such cases no one needs to ask for specific permission. Further, if you want to use more than two stories - say, three to six stories - ask for permission first: Follow the lead from 'Email' at the bottom of the page.
I have said "yes" to many sorts of requests earlier, for example to fairy tales in Braille (for the blind), as a basis for a translation into Chinese, one into Braille, for enactments, some translations, and much else.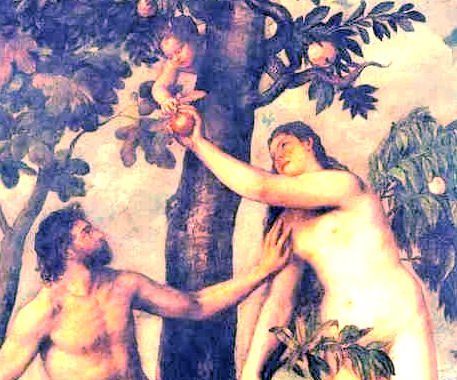 You may quote this site according to Fair Use standards. There is much to learn about it.
There are many texts on the site today that give points fit for progress and a constructive, all-round life-style. They are of my own making, and are, quite naturally, copyrighted. You are entitled to Fair Use of such material. Fair use is a copyright principle that allows you to freely use small portions of copyrighted materials for purposes of commentary and criticism - and in addition various organizations and scholars have established guidelines for educational uses, guidelines that are not part of the Copyright Act. However, the guidelines establish some of the standards for uses and copying in education.
Now, let me suggest it roughly for The Gold Scales: You may quote up to 5 percent of a page, and paraprase (render) some ten percent of it, give and take. These indications may give you an inkling; there is much to learn about Fair Use from Stanford University. Start here: [◦Link]
My stand is that personal, relevant happiness and search for well-founded successes should hardly be debarred, and that being allied with novelties can be great help.
As for artifacts, novelties and style features, it should be good to maintain your heart and mind and deeply agreeable balances intact. And it may be better to be a participant and foster deeds, rather than reflecting much like an onlooker, but only if the activity is beneficial somehow. Not all activities are so, and in such cases it is better to refrain from participating. Good thoughts and things may help in fostering deep and relevant successes. However, much depends on what the climate, society, your conditions and personal circumstances permit. You have to adjust accordingly. Still, a good idea is fit in many settings anyway.
The special texts (at times called tick tack toe (solvency-aiding) summaries) intend to give clear-cut, quite artful "medium outlooks" that may show real world situations quite accurately - but there are no guarantees given. You are nowhere told to plunge yourselves into these programs either: You have to ascertain such as relevance; fitness; appropriateness and skills needed or drawn on for the endeavours yourself. You may fall victim to wars, untidiness, plots and false friends, for one thing.
For all that, I have found it fit to present these surveys.

NECESSARY CAUTION: Any information given on this site is not intended to replace mature, solid medical advice and/or treatment. Those in need of medical attention should consult a well qualified practitioner or therapist. And one should seek professional medical advice even if minor symptoms persist, as they could be signs of more serious underlying conditions.

To be on the safe side, let not old persons (over 65-70) practice Gold Scales teachings without due medical supervision.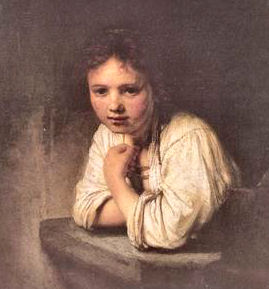 There is a general RESERVATION SET on-site, aimed at making writing and understanding easy if used with skill.

These stories and nothing on this site should never serve as deranged reasons for suicide or homicide either - not even for making things worse. And for that reason I have formed a meny ofpresupposed reservations to go along with any statement, story and illustration, if needs be. Using presupposed reservations for good is an old art to master. It is definitely presupposed throughout. The site's reservation battery is for helping a candid, yet flowing and elegant style of its own kind. Terse, candid presentation generally helps the fare - that is much of the reason. The reservation phrases to choose from among, are here: [Necessary link]

Further, as you read, don't overlook the favourable implications.

One who worships gurus as supreme personalities of the godhead, may win wealth he is not really worthy of. And later, what then?
Some things depend mostly on duly and skilful performance, others on the conditions. We'd better discern between the two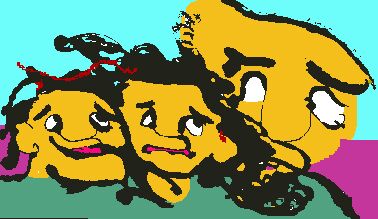 Regrettably, conditions are not good for everyone.
TIED by conditions, associates and much else, it may be far from easy to pave one's own way. And both deviant and individual effort may come to nothing in certain circles, regrettably. This goes to say I furnish no guarantee that seeking to implement an idea or set of ideas may succeed where you happen to be. This is the fate of much sound theory of science too.
Thus, some (averaged) value of any statement has to be realistically and carefully gauged as to how appropriate and suitable it may be in your local context (setting), or whether or how far it could fit in, if carefully introduced, and so on. Such prospective reservations need to be taken into account, as in any sort of good schooling.
We have to accept there are different conditions around the globe. Legal concerns have to be added right where you are - not here.

"Who is steady in failure is never entangled, although performing actions," says Krishna. Tactless use of that counsel can work against the law. [See Bhagavad-gita 4:22]
"Settings vary and we with them - it can be normal"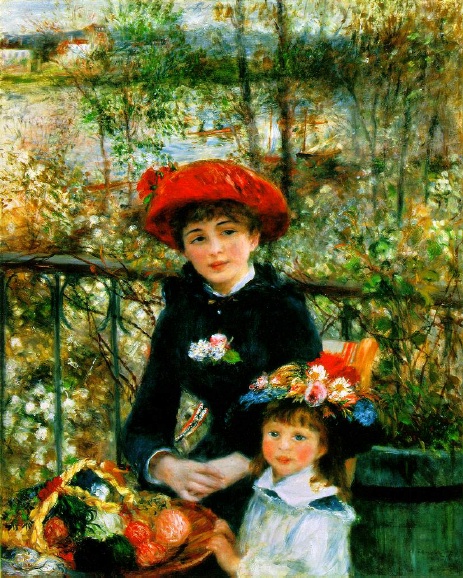 "Still advocate rustic, all right living, even though the great drift in the industrialised, exploiting society counteracts it. There may be something you can do to help those close to you or yourself, and further.
Settings and over-arching conditions vary, and the understanding of any designed table essays may depend on settings, and since the essays are general but a man's over-riding conditions are specific, not one of these table essays may fit you, or fit you fairly well at any time, or even somewhat. It depends on where you are, for one thing. You need to sense how each particular essay fits and how far, and also what barriers there may be to advancing towards better living through skills attuned to it. You could have to break bonds also.
You have to ascertain much to make the programs serve you individually - much needs to be tailored to such as local fare and home conditions as well. Moreover, quite a lot depends on how healthy you are in heart, mind and body - apart from your conditions. Healthy strides should be the best, but there are no guarantees given.
In other words: Several factors are to be considered, not just individual ability and readiness. There is an added need to balance good ideas with situations and conditions too. But if you calculate well and make use of a Gold Scales' table essay, some sweeping training programs derived from them could eventually be fit and favourable.
In such a case it should pay to be judicious and contract one or more qualified experts to apply my essentialist teachings in your community as an all right and thinking group.
LINKS to other Internet sites from this site and its other references do not necessarily suggest endorsements or general approvals of sites and sources, or of all their content. Far from it. To make sure whether I enjoy or approve of a site I have linked up to or any other source I make use of, you can contact me about it.
✑ A corollary to this page is here: [Co-Disclaimer (of Sweeping Reservations)]
✑ Adjoined battery of reservations.