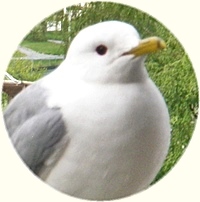 Just keeping on living and looking for food may be wise deep down in its way.
Motivations to live come from within. They may be awakened and nourished too until lots of women want to ride on bikes, for example (see below). But outer motivations are often part of a play where adaptations may get the better of you after a little. Hence, take care what seeds are sown in fertile and inexperienced minds. And better plant the choice seeds of motivation deep - that is, on the TA Child level -, so that they may strike root all right.
Here are 25 quotations about motivation. Those with no named author added, are by me. For deeper understanding of motivation, sound textbook study may be fit.

A goal is a dream with a deadline. [Napoleon Hill]
All big men are dreamers. [Woodrow Wilson]
Be as courteous as conditions allow.
Do your work with your whole heart, and little competition. [With Elbert Hubbard]
Doing motivational speeches and stuff like that, that's always made me feel good. [Keke Palmer]
Happiness resides not in possessions and not in gold; the feeling of happiness dwells in the soul. [Democritus]
Hitch your wagon to a star. [Ralph Waldo Emerson]
I really believe that everyone has a talent, ability, or skill that he can mine to support himself. [Dean Koontz]
I want to be motivational and inspirational for everybody: my big aim is more women on bicycles. [Marianne Vos]
If you want to change you're the one who has got to change. [With Katharine Hepburn]
It happens that once we learn a thing, the motivation to keep it up grows and expands further as well.
If you're going through hell, keep going. [Winston Churchill]
It's not the size of the dog in the fight, it's the size of the fight in the dog. [Mark Twain]
Keep company only with people who uplift you, whose presence calls forth your best. [Epictetus]
Motivation is the art of getting people to do what they want to do. [Dwight D. Eisenhower, abr.]
Only the educated are free. [Epictetus]
Really great people make you feel that you, too, can become great. [Mark Twain]
Take time to deliberate, but when the time for action has arrived stop thinking and go in. [Napoleon Bonaparte]
The older I get, the more wisdom I find in the ancient rule of taking first things first - a process which often reduces the most complex human problems to manageable proportions. [Dwight D. Eisenhower]
The way to get started is to quit talking and begin doing. [Walt Disney Company]
Treat everyone you meet as if they were going to be dead by midnight . . . and do it with no thought of any reward. Your life will never be the same again. [Og Mandino]
What we came into this life to do, we may express it, integrate it in our living with skills without being way too distracted. [Cf. Emile Zola]
What lies behind us and what lies before us are tiny matters compared to what lies within us. [Ralph Waldo Emerson]
What you plant now, you may harvest later. [With Og Mandino]
When asked if my cup is half-full or half-empty my only response is that I am thankful I have a cup. [Sam Lefkowitz]