Buddha:
"I have taught the truth.
People cannot understand it.

Adapt my thoughts to their thoughts.
Tell them stories." [COMPARE]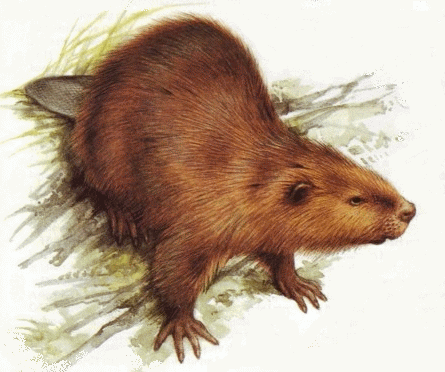 Art can help taller thinking too. Ah, what the beaver can do!
A Story of Young Mozart
AT THE age of two Mozart was taken to visit a farm, where he heard a pig squeal.
"G-sharp!" he exclaimed. Someone ran to the piano. G-sharp was right. [Of]



IT HELPS to relax and allow for some incubation time for a great tale.
Salient stories and art can help young ones to get to grips with some sides of the art of living. Fit wit and mental health may be fostered or tended to by careful tales.
Fit fiction tales can help many considerate parents and their just as lovely children.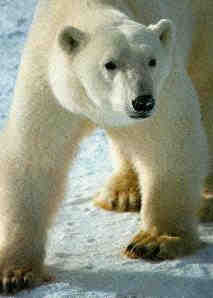 "On this globe, fit for this universe, let there be a beaver couple!" was a grand thought.

THIS TOOK place a really long time ago. A silvery white polar bear breathed in and breathed out as best he could. By that he suddenly created some vast layers deep inside. Next he made a sort of felt expanse and called it water - but he meant deep and mighty mind, I should say. He separated the mind-water under the expansive layers from the upper-felt mind-water, and it was done because he had enough guts for it at that time. It was a long time ago.

Deep in the middle of all the experienced layers his guts appeared as this globe and universe. Here on Earth, one of the places of his heart, he raised up rich, vast lands which produced vegetation: plants were bearing seed according to their kinds, and little else happened. The silver bear who had made it all appear, saw that it was good in major ways, but he was not really satisfied; he had not formed the ardent, jolly beavers with their own souls yet. Not yet.
The adamant silver bear next made two great lights - the greater light to govern the day and the lesser light - the moon - to govern the night with the mystical-looking northern light, the aurora borealis. Don't believe all fancy tales you hear underneath that northern light.

The good bear liked to govern day and night inside, and to separate light from darkness. That is the truth. The silver bear saw that things went well in every detail.

Now he felt up to creating some huge whales. He called them sea monsters. He definitely took a liking to monsters over and over again! After and before that, he called forth every living and moving thing and every winged bird and eagle. He could do it. The silver bear saw that it was good with warring creatures according to their kinds: creatures that moved along the ground, and wild animals howling according to their kinds. Then he felt it coming and called out the majestic,

No dentist was made back then, and teeth kept growing!
"Dear me, I see no ardent beaver couple around here! Let's make a beaver couple to swim along like angels - or much like myself - and let them rule over the fish of the sea and the birds of the air, over the livestock, over all the soil, and over all the creatures that move along my Sahara garden."
He felt moved to weep a little. From his tears sprang frogs fond of river-beds. Now he made another try: He wept a lot. The many tears turned into the first beaver couple, a he and she. The great bear tidied them and warmed them up with usual care. Now the silver bear had baked the first beavers in his own image - sort of - in the image of two tiny brown bears he created a rodent couple. But the couples' tails got flatter and longer than his, and their teeth would not stop growing, and they were much smaller than himself.
The old bear was satisfied anyhow, and crying a couple out of himself was quite an effort, so he purified the ones he had brought forth and said,
"This will do. Be fruitful and increase much in number; fill the soil of Sahara and its backlands to subdue it. I give you every seed-bearing plant on the face of the soil and every trunk of trees to keep your teeth back, if you can handle it. They will all be yours. Yes, to all beavers that have that good old north wind of life-breath in them for a while - let it be so now."
The silver bear looked into all that he had made, and was satisfied at last, as Lord of the vault of heaven and large numbers of successful entities. Thus, in forming the first beavers he had crowned another rich new harmony. He felt the mixture of inside shells and the soil were completed now, and always free from nonsense.
AT THE age of two Mozart was taken to visit a farm, where he heard a pig squeal.

"G-sharp!" he exclaimed. You may say: Genesis 1." Compare as you like.
AFTER forming all animals in six days or maybe five, the Arctic bear felt like going for a swim. As he did, he swallowed a huge fish by accident, for the water was teeming with fish in those days.
"Oh, good! And ... well, they are all too many!" he thought, "A bear needs some space of his own."
Since then he took up fishing to combine the pleasant and perhaps silently useful like a dandy. He has loved fishing ever since.
By now the fishing bear had finished his real life-work and needed stark climate and lots of swims to escape getting bored and sour. But first he took a giant rest. He carved out a hole in the snow up at Spitsbergen, and there he slept for many months on end.
One day he had had enough of it and walked out into the sunlight of spring. Summer was near. Then he started sneezing. He had foreseen that ample sneezing could keep neighbours afraid of getting infected, if not annoyed.
What he wanted now was to relax in the sun and work as a poet. He sat down on a stone slab and said into the air:
"I see you hear me. Now let me name a few things to begin with: Because I swallowed a fish the seventh day, maybe fishing must be purer and more considerable than what was understood to begin with. And fishers, like other apostles, must be counted good. By golly, beavers must be fishers too. And the seventh day, the fishing day, is purer or more classy to look at, because I rested on it and an accident happened - I don't know from where."
To think better he took a nap after the work of creating animals, soil and shells and gained a more mature view on how to carry on. Slowly streams of insight came out of the bear's womb somehow and watered the whole surface of the ground. That is what great dreams are for.
Parts of his visual imagery slowly melted and dripped onto the two beavers he had thought up in his mind. Now he knew how to organise them, as they were not very large, and things often take bad turns for minor ones.
The strong polar bear insights came like daybreak and breathed keen sense into the nostrils of the beavers, and made them stick together by family and clan, first and foremost. After that, things were never the same as before, and things took other turns than all the animals had ever thought. Gone was the original breath and kissess of innocence. No more was anyone but the fishing and slowly building beaver a living wonder for all the other animals. If that is how it was, that is how it was.
Furthermore, the white old bear had planted his garden somewhere in the east and south. He called it Smiling Sahara. At that time it was the wondrous dream-place on the whole bear-made ball we're on while here. He made all kinds of trees grow there - trees that were pleasing to the eye and had bark that was a delight, only too good for food. Yes, IN THE MIDDLE OF THE GARDEN THERE WAS GOOD BARK. As it turned out, it was too much of a good thing, and thus became a tool of not-good - a means of clearing the best Sahara land, as the little beavers loved the bark too much.
Things looked different back then. The continents drifted a lot, and so on. Once the big river Volga winded through the tract where the silver bear had panted trees that delighted the beavers too much. It was in that district the creator bear took the beaver and put him in such a garden that wondrous beaver dreams could come true and breed catastrophes because they were not completed or very well balanced by other measures.
This is what you don't know, because these secrets are seldom spoken out loud: To come to grips with things, the bear from up north took to plots on plots in those days, but for a long time it went unnoticed. It took a long time before the hidden master plot surfaced, and in the meantime the little beaver couple got too good space to gnaw, work and never take care. It was like that in the old days, when the Sahara Garden was delighful. It was young and inexperienced.
The silvery hunting bear counselled the two beavers, "You're free to eat the bark from any tree in the Sahara," and how they did it! Too late he added, "but you must not eat all the trees by teeth of good and evil. You see, if you eat a lot of trees, the garden is turned into a desert, and if so you can hardly survive. Leave the cinnamon bark, let it be."
To entertain and instruct himself, the silvery bear brought a lot of animals to the beaver male to see what he would name them; and whatever the little beaver called each living creature, that was its name. So the beaver gave names to all the animals, in the beginning. That is how it really was.
Then the silvery hunting bear made a shoe and brought it to the little beaver. The little beaver said discreetly,
"This is not a bone of my bones and flesh of my flesh; maybe it can be called 'she'. By help of it a tiny beaver can leave his daddy and mamma and go along way without getting wet, without getting too sore feet. Because it makes him jolly, he can be united to his mate all the more, with both of them shoeless and naked, and with no feelings of extreme, outright shame."
If he halfway got it right, it deserves mention.
AT THE age of two Mozart, when he heard a pig squeal, correctly exclaimed: "G-sharp!" and not Gen 2."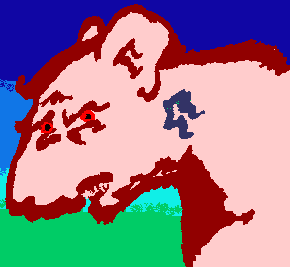 Good things are as good as they happen.

IN OLD SAHARA as the garden of gardens, there was also a formidable water snake that was more crafty than the bear had thought of. Once she slipped and bit into the bark of the cinnamon tree by accident. At once she meant that bark was good for food and pleasing to the eye, and also desirable for gaining detestable beaver wisdom. In fact, the water snake took some more cinnamon, dried it and ate it, even though it was much forbidden in those days.

The water snake also gave some cinnamon to the beaver female, and there it was - she gave away some to her male and lost pithy advantages now. All of a sudden the cinnamon made both their inner eyes turn upwards, and shells fell off. Now they realised they were naked beavers and meant they had to become pregnant. To protect themselves during the act they at once found some logs and made into a beaver hut in the middle of the Volga waters, for they wanted to hide after they had made coverings for themselves.

Just when they had finished boinking, the couple heard the steps of the hunting silver bear walking in the garden in the cool of the wonderful trees in Sahara. He soon came upon an open spot where a lot of cinnamon trees had been cut. He followed the track to the edge of the Volga River and he found a hut. It was too small for him. He could not walk in. He got so angry from it that the two small beavers got afraid and hid behind the hut walls as best they could. This had never happened before, you see. They had never seen the great polar bear angry before. They had to see why. The silver bear called to the beaver,
"Who has begun to form a desert by taking cinnamon trees around here? Beavers?"

The she-beaver answered, "I hear you, big bear, or creator in the garden. I am just a tiny animal, afraid because I am quite uncovered; so let me hide."
The gruff polar bear said, "Who told you that - naked?"
Then the he-beaver groaned: "I ate my way into this keen perception, dad."

And the silvery bear said to the female, "What is this you have done?"

The she said, "The water snake deceived the advantages of the snake by letting me in on it, I figure."

The bear growled to the water snake:
"Because you have done this, very cursed are you, crawl on your belly to the Amazon jungle and eat to your loss in the meantime. I will put enmity between you and your hidden offspring. I will greatly increase your pains in childbearing; with pain, and your male will not always rule over you as he should."

To the little he-beaver the decent bear said,
"Because you listened to your female and ate cinnamon bark, the Sahara ground is cursed for now - these are too deep things to find out, anyway - But through painful toil you will eat of the days of your life. For quite a long time life will produce thorns and you will eat the Sahara meadows, poor guy.

By the sweat of your brow you will eat your bark until you return to the ground, no forests will be left in Sahara to shield you then. In these days dust is what you may be in, unless you emigrate up north, of course."

The kind-natured bear went on,

"The beaver has now become good and evil because he became too good in eating too good bark. What a funny thing! He must not be allowed to reach every tree of life-sustaining cinnamon and live forever; these things must be done!"
So the silvery hunting bear at last drove the beavers out of sight and taught them to take care. And in time they ate the Sahara garden into a desert wasteland. Now it stopped to be the fabled dream-place.

After the good bear from up north drove the beaver family out of the tracts where the Libyan desert lies, he placed a flaming dial over it to hinder the return of Sahara fields. Now the beaver family knew the subtle difference between good and too much good that eventually became bad, naked and clothed - They learnt the difference between good obedience and too good obedience that became bad, bad, along these lines also. [See Gen 3]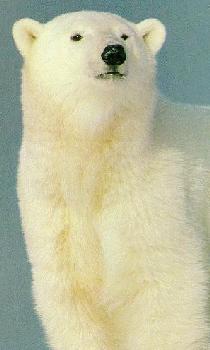 "Oh silly beavers, I hope you do what is right!"

LEFT ALONE IN SAHARA before they ate it into a desert, the first beaver couple also learnt to thrive by bringing stout trees together to get better and better huts in the end. However awkward he himself built, drifting from ice floe to ice floe and sleeping deep in the snow at times, the good bear looked with favour on the very Eskimo-like beaver deeds, and could not find favour with how the walrus lived, or others nearer him. In the end he decreed:

"Beavers, why do you bite and bite and never hug all life long? Why is energy a kind of angry id? Why are your faces westwards?
If you do what is right, looking north, will you not be accepted by me again? Do what is right, or wicked thing can soon be crouching at your door; desiring to have you. You have to master your ways of living together. Go up north where the north wind comes from, because I tell you so. In the end a giant boar will be king among you. He will love to tell you much."

Now the beaver sons of the first beaver couple said to each other,

"Let us go out to find this northern land without a lantern."

It took a long time and was not free from nasty occurrences. The silvery bear knew it from a distance. In a thundering roar he said each time,

"What has been done? I am waiting among wailing walruses here north! O my beavers, listen! Your cousin the walrus cries out to me. Now you're under a transmigration curse, one more of them, to be exact. And this is the worst anyone has done to me!"
One beaver managed to lift his sore eyes until shells fell from them and he saw the gold-shimmering bear in the thunderstorm and talked to him face to face,

"Punishment is more severe conditions; I will be a fugitive on the soil, and will kill me."

But that extra good bear said to him,

"No, no, not so; no beaver will ever kill himself. Starvation and old age will help. This is my final blessing."

As luck would have it, as all the beavers went on, one of them found the time to gnaw a little flute. It was the willow whistle. Once it was formed, the rest learnt how to make it. In former days you could often hear it played in the evening in Norwegian beaver country. Sure. [See Gen 4]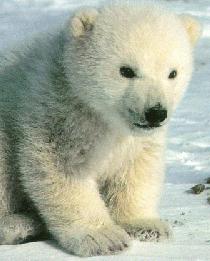 A little bear decides to let unmet beavers live.

THE FIRST MALE BEAVER had many young on the trip towards Nordkapp and lived 999 years. Then he died, because a crazy old bear took him. The bear had been infected with rabies. Things like that may happen. Now the crazy old bear decided,

"I will wipe beavers, whom my white father has created, from the face of the ground for the desert and ruin they have made. Yes, I am grieved that daddy once made them."
Still the old bear could not ignore his own white-haired dad had made them and the elves along with their original limitations. So he swam to the Sahara to tell them all,

"I am not going to put an end to all beavers in the wood where the soil is filled with moss. Make yourself a rafter of cypress; make bungalows on top of it in it and I shall bring floodwaters to make your journey northwards more convenient. I establish this covenant with you, sons of my own daddy, and you will enter the rafter - two of every kind of nuisance.
Go straight into the bungalow of the rafter, one whole family, because I have decided to help in keeping you alive, even if it seems unnatural."

A handful of beavers did all the crazy bear commanded, and then the white bear nod assentingly. That is how it was just before the floodwaters came down on the soil.

For more than three days it rained. All the water made the bungalow rafter float on a large wave over the Sahara tract and onwards. They drifted along as rain water poured down until all the mountains in Sahara were covered. [See Gen 5-7 this time]

THE SILVER BEAR breathed mightily in and out, on and on, and by that set in motion a huge storm that sent the bungalow rafter northwards, where he himself sat on an ice floe and thought of Sahara, saying, "Now it's a desert; in the old days it was teeming with animals and good soil."

The beavers that drifted towards the north, tried to find out if the water had receded as they drifted along in the storm. They sent out a little cat that could swim. When he returned to the bungalow rafter in the evening, there in its mouth was a freshly had fish! Then the beaver Fox-egg thought that the water had dried up and that the surface was dry. He settled on a mountain plateau a little south of North Cape.

Already the first day he met the giant polar bear who was on a walkabout. He said to Fox-egg,

"Come out of the bungalow rafter, here is your promised land under the midnight sun. Here is the territory fit for you. It nearly always snows or rains. There will be no Sahara desert made by you here. Be my guest in these tracts as long as I like."

Fox-egg came out beamingly together with his beaver sons and his mate and became happy. Then Fox-egg stressed some lemmings and bit one of them to death and served him among some shrubs and trees in honour of the bear. But the polar bear said gruffly,

"Today a lemming, but what will he attack and kill tomorrow? I need no competition, after all. I must see to that beavers never eat other animals as the north wind howls and day and night will never cease. They can eat shrubs and bark and be vegetarians from now on." And so it came to be." [See Gen 8 if you like]
The visiting water bear needs no extraneous reasons.
THE GOOD BEAR saw he had better send the beavers a long way away from there, and raised his right, majestic paw and said:

"Fox-egg. Be fruitful and increase in number and fill all of Scandinavia, but go away from North Cape.

Nobody there may know what you did to Sahara, but it will remain as an enormous beach for long in memory of what you beavers did.

In the place you are to dwell, there will be rain enough for a long time and even longer.

Just as I gave your forebeavers the tall trees in present Sahara, I now give you everything you can lay paws on after arriving at this long and harsh peninsula. But you should not eat meat from animals, for the beaver was not meant for it. Just stay close to water and things may look good.

Dive and swim and bulwark the huts you make, for large birds and big animals will go for you. This is a beautiful gift to you after you have ruined the Sahara, a sign in its way of ways." [See Gen 9]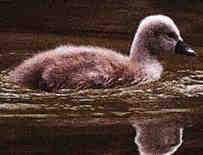 In a beaver pond, wary birds grow up.

BEFORE that happened, the world of beavers had one language and a common speech. Afterward, as they swarmed southward along rivulets, crossing mountains and fjords, they lost contact with one another and developed other ways of communication, such as postures, vocalization, scent marking, and tail slapping. When alarmed on land, they learnt to retreat to water and warned others by slapping the surface of the water with their tails, producing a loud, startling noise.

The sovereign bear listened in to them and thought things were almost going awry again, but shrugged and muttered to himself, "Maybe it is not going all wrong this time."

The beavers found a plain surrounded by tall ashes and settled in the rivulet in the middle, just as the good bear had told them in the north wind and thunder. They said to each other,

"Come, let us make wooden architecture both near the water and in the water, and thoroughly, to prevent them being easily burned to ashes."

For most part they used poles, but also stones. Then they said,
"Come, let us build ourselves a river fort, with a tower that reaches to the shells of the skies above, so that we may make a name for ourselves and do not be counted as mere hut dwellers."

But a grinning, salivating bear happened to pass that way. He saw the fort and the tower that the beavers were hurrying and building, and said,

"If the beavers have begun to do this, then nothing they plan to do will be impossible for them, so I had better stop it."

That is why the beavers repeatedly seem to set out to build a good, old castle, but does not build it high into the sky where birds of prey circle about. A grinning, salivating bear made them remember,

"It pays to stay close to nature if you can do it. By building high, tensel, and densely, you screw it up and make it worse for yourselves in the long run."

One generations followed the next and the beavers stuck to his lessons. In the lakes they built to swim in, swans came flocks at times. Even brown bears paid their visits, and swans, each species in its turn. [See Gen 11]

"Bear your innate heritage, nun, or the last name that goes along with it, turns and burns into a nuisance."

THE BROWN BEAR one day said to the beaver they called Floater, "Skaane is my wish for you. Go to the land I will show."

The beaver Floater took with him his mate and bark in a bungalow rafter, and set out for the land of Skaane in the depth of what is now Sweden. They arrived there one spring when the rivulets were swelling after months of snow-melting and rain showers.

The beaver in gratitude built a pond, pondering, "The ice bear is the good beaver's partner. If only he were not that big and gruff."

Now there was a straying hare that happened to see that the beaver could float and swim and dive. He treated Floater with respect after it. This made one local king of monsters summon the beaver, saying, "What have you done? Can you swim and dive?"

And the beaver Floater said, "Yes."

Since then, Skaane monsters consider it a waste of precious time to try learn to float and swim around. With university professors it may be different. [See Gen 12]

NOW we are to make a leap. The descendants of the astounding beaver that built the bungalow rafter and migrated to Skaane, made a giant boar their supervising king. He set himself up as the head of a thousand beaver wives and said.

"Look up. The Great Bear in the sky has given me no tusks. He breathes out such as, "You find no living beavers in the Drinking Gore, and need not bother yourselves overly much with finding out how to glue things."

The boar king growled in a deep voice:

"Beaver sons, listen or things will take a nasty turn. Be prepared for the unexpected in good time. Why did I polish and whet my tusks in front of you before I took a nap? Because most often there is lack of time to do it well on the spot when I get attacked. So learn to be prepared for the worst when things look good; do it well in time. Make sure the worst can be dealt with before it becomes hard. And bbe on the alert at nearly any time, just in case. Otherwise you may find it harder to make an escape when someone wants to eat you.. [Cf Fo]

My counsel is safe - listen and you may save yourselves marring taxes too. What is good for the boar, is not always good for the beavers around him, no matter what I say. If you think you can manage it, attend biology classes or something over and above it. Good schooling comes before it is too late, but alone it may not help much in crises, emergencies, building dams, beaver huts and palaces. Be safe and sound." [See Kings 5]

The beavers heard this astounding message and were stupefied and overcome by his gentle warnings. In one voice they said, "Hail to you! You and your offspring is fit to rule."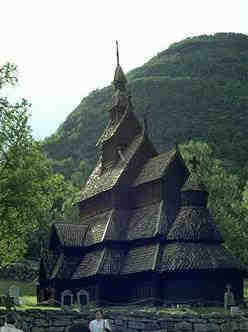 Borgund Stave Church in Western Norway. Beavers make their huts less spaceous.
The beavers thought it fit to build their own comfortable timber huts to live in. Perhaps they slurred here and there, but the end results tend to be good. To avoid their huts to be ruined by enemies and easily put fire to, they built them in big dams they made. It was not wholly natural all of it, but they did what they could and provided a pattern for Norwegian stave churches and castles surrounded by moats. Now you have found the forerunner of the Norwegian stave church and many old castles."
[Gen 13 ff, and Kngs 5]

Said about the Sahara Desert: "Beautiful big beach, isn't it?"
Sahara is the yellowish-brown part of Northern Africa. (A composed satellite photograph)
Do you know just how big "the biggest beach" on the planet is? To be sure, the Sahara is the world's largest hot desert. It is nearly as large as the continent of Europe, and covers most of northern Africa and measures ca. 4,800 kilometres from the Atlantic Ocean in the west to the Red Sea in the east and has a total area of some 8,600,000 square kilometres. And to the north is the Mediterranean Sea. In the south are ancient sand dunes.
The Sahara has sometimes been larger than today, and at other times lush. The end of the last glacial period brought more rain to the Sahara, from about 8000 BCE to 6000 BCE, but once the ice sheets were gone, northern Sahara dried out. And around 3400 BCE, the monsoon retreated south to where it is today, roughly, and this led to the Sahara becoming a desert. The Sahara is now as dry as it was about 13,000 years ago. Today there are signs that the Sahara and surrounding regions are greening due to increased rainfall. [Wikipedia]
A Little Astronomy
Talking of bears, there are two of them in the sky.
The Great Bear, Ursa Major, is a cluster of stars in the sky, a constellation in the northern sky. Greeks and others in antiquity learnt to find them and identify them by drawing lines between the brightest stars in the cluster, and imagine the lines had something to do with a bear or two. North American Indians also chose bears for these two constellations. But there are other shapes imagined onto the constellation as well: a plow, wagon (in France it was the Great Chariot), dipper, coffin, bear, or a reindeer (Lapland).
Stars in other parts of the sky have been found to belong to the same cluster. Sirius, for example, is a stray member of that cluster.
The Greeks and Romans found the Great Bear revolved the Pole Star. The seven brightest stars in it make up the Big Dipper, also called the Plow, the Wagon, and much else. For the Hindus these seven stars represent the seven seer-sages, rishis.
Long before the Greeks, Sumerians called the brightest stars of the Great Bear the "Lord-of-the-Ghost-World" and connected it with "The-Lord-the-Voice-of-the-Firmament", also called "Lord of the Night-world". "High enthroned in the north, by its splendor it awed and ruled the darkness," Brown asserts.*
In ancient China, the end of the Bear's tail was the God of War and of Averting War.
* Brown, Robert Jr. Researches into the Origin of the Primitive Constellations of the Greeks, Phoenicians, and Babylonians, Vols 1 and 2. London: Williams and Norgate, 1899 (Ballantrae Reprint)
Great Bear Mythology
Many ancient myths link up the stars in the heaves to beings on earth. Some imagined, other beings are there too.
The beautiful young woman Callisto who was a hunter, and Zeus fell in love with her. It made his wife, Hera, trace down Callisto, and change her into a bear with human feelings. The she-bear Callisto afterwards roamed the forest day and night in fear of the hunters and of other wild beast till one day Callisto found herself face-to-face with a young and handsome hunter and recognized him as her son, Arcas. She raised up on her hind legs to embrace her son.
Thinking that the bear was about to attack him, Arcas raised his spear and was about to hurl it and kill his mother. Zeus, the king of gods on Olympus, happened to be looking down on the scene from his position on Olympus and at once turned Arcas into a bear too. Zeus then grasped each bear by its tail and tugged and tugged until he had managed to lift both high into the sky, Callisto as Ursa Major and her son Arcas as Ursa Minor. This tugging of tails over such a long journey through the sky, stretched both tails and explains why the celestial bears, unlike earthly ones, have long tails. The tail of Arcas became even longer since he was continuously swung around the sky by the end-star in his tail, Polaris (the current polar star).
In this way the Great Bear got a honoured places in the heavens, and to this day both the Lesser Bear and the Greater Bear are held high in the sky near the Pole Star, never allowed to sink beneath the sea horizon.
[www.coldwater.k12.mi.us/lms/planetarium/myth/index.html]
The Lesser Bear or Little Dipper
Ursa Minor, often called the Little Dipper, is a constellation in the northern sky. The handle of the little dipper is the tail of the "little bear". For a bear it is an unusually long tail. It was said to have been lengthened when it was held by the tail and spun around the pole (the center of the sky).

The Greeks related Ursa Minor and Ursa Major to the myth of Callisto and Arcas. But in a variant of the story, Ursa Minor was thought to represent a dog. This is the tradition which sensibly explains one of the names of the North Star, Polaris: Cynosura (the dog's tail).

In early Greek mythology, the seven stars of the Little Dipper were considered to be the Hesperides, daughters of Atlas. And in earliest times, Ursa Minor was named the Dragon's wing.

[www.ianridpath.com/startales/ursaminor.htm]
The Polar Bear
The polar bear Ursus maritimus, also called White Bear, Water Bear, Sea Bear, or Ice Bear is found throughout Arctic regions, mainly on drifting ice floes. Excellent swimmers, they are seldom found more than a kilometre or two from the sea. The polar bear is inedible, poisonous, and since 1973 much protected by an international agreement.
Its skin is not white, but as black as its snout. The whitish fur offers camouflage in ice and snow. It travels swiftly and widely. It swims very well, and stalks seal. It also eats fish, seaweed, grass, birds, and a stranded whale now and then.
The male weight from about 410 to 720 kg and grows to about 1.6 m at the shoulder and is up to 2.5 m long. The tail is 7-12 cm long. The hairy soles of its broad feet protect and insulate it from the cold and also eases moving on ice. The neck is long, the head quite small. The bear is dangerous when confronted or attacked, and regards humans as suitable prey.
Cubs weigh 500 gram to 1 kg at birth and stay with their mother for up to 2 years.
The Beaver stands for Libido (Id) in this Context
The beaver (Castor fiber) is the largest Eurasian rodent. Their bodies measure up to 80 cm. They live in ponds, marshes, streams, rivers, and shorelines of large lakes and construct dams of branches, stones, and mud. They also landscape large ponds that often cover many hectares.
Small front feet grab and hold food and are used for much else. The hind feet are quite large, and the five "toes" are webbed, and makes them good but slow swimmers, even underwater. The beaver tail is tail is scaly, flat, and paddle-shaped. It gets almost half a meter long and 13 cm wide.
Beaver lodges are usually 3 metres high and 6 metres across the base but can be as large as 5 metres high and 12 metres wide. A tunnel entrance or more are found below the water's surface, and leads into a spacious central hall.
They feed on the soft layer beneath bark in trees and twigs, and also eat buds, leaves, and whole twigs of such as willows and aspens -
Beavers work a lot. They fell shrubs, saplings, and trees, cut them into portable lengths, and drag them as best they can along mud slides or float them through beaver-made canals to the lodge.
Beaver fur was once much in vogue. [Ebu "beaver"]
FROM THIS and much else you have got cues as to why the beaver may be used as a favourite identification or symbol of the human id (libido, zest, and so on).
Speaking of libido, it is guessed at. Most renowned among libido guessers is Sigmund Freud. There are good guesses and other guesses. Guesswork can be good. Heuristics (the art of finding out) uses and schools just that. If you need grey-bearded people to guess for you, hope that what they tell is all right for young ones with more hair and no beard too.
Maybe it doesn't matter full well how cute and handy you are in yourself if the others you depend on, don't appreciate it.
The ten stories above are about facets of growing up and finding one's identity, told of in masked ways. Many sorts of stories do such things. To pass on facets of the culture, or main facets of the meanings of getting adult, is quite a lot. Story-telling may assist enculturation and maturation, in other words.
Often seemingly simple things are among the most difficult. "In actual life it requires the greatest discipline to be simple", asserted the Swiss Dr. Carl Gustav Jung. [In "Psychotherapists or the Clergy - A Dilemma", in Cw v 11]

The improvement of the whole of humanity must begin with the individual ... [However:] Many even think that it is pathological to look into one's own inner self". [Carl Jung, "The Conscious Mind, the Unconscious, and the Individuation" in Cw v 9]

"Obviously it is in the youthful period of life that we have most to gain from a thorough recognition of the instinctual side. ... [Also:] the descent towards life's afternoon demands simplification, limitation, and intensification". [Carl G. Jung: "On Psychic Energy" (1928). The Structure and Dynamics of the Psyche. In Cw v 8, 113]