Emerson from a Book by Adolphe Meyer

We boil at different degrees. - Emerson.
If a boy stops you in your speech and cries out that you are wrong and sets you right, hug him! - Emerson, in Meyer 1975, 268]
How sad a spectacle to see a young man after . . . years of college education, come out ready for his voyage of life, and to see that the entire ship is made of rotten timber! - Emerson in Meyer 1975, 266]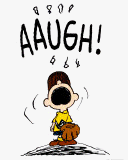 A young man after years of education. - Emerson
The years teach us much the days never knew. -
Emerson

Titbits from Emerson's essay "Self-Reliance", parts 2-4
W
hat a contrast between the well-clad, reading, writing, . . . and the naked New Zealander, whose property is a club, a spear, a mat, and an undivided twentieth of a shed to sleep under! [Y]ou shall see that the white man has lost his aboriginal strength. 4 (Get informed: WP, "Maori people")
Who travels to be amused . . . carries ruins to ruins. 2 ◊
The civilized man . . . has a fine Geneva watch, but he fails of the skill to tell the hour by the sun. 4
He who travels to be amused, or to get somewhat which he does not carry, travels away from himself, and grows old even in youth among old things. 2
Some . . . favorable event . . . raises your spirits, and you think good days are preparing for you. Do not believe it. 4
"Your lot or portion of life," said the Caliph Ali, "is seeking after you . . ." 4
Can sound self-reliance be had without some measure of individual uniqueness?