This page is rooted in a mislabeled book, The Spiritual Science of Kriya Yoga. You will learn next to nothing about kriya yoga proper in it, but mainly preparatory stuff, some of which is hardly necessary for the training either. The book goes into the mechanics of hatha yoga, postures, cleansing methods, and so on, and is detailed at it. But the gist of spiritual kriya yoga is a publicly known pranayama technique called ujjayi. It is not described in the goswami's kriya book, and yet it is the sine qua non - the indispensible ingredient of several kriya techniques.
Goswami Kriyananda, founder of the Temple of Kriya Yoga in Chicago, teaches kriya yoga and is dedicated to astrology too. He is a disciple of Shelliji, who holds he is a direct disciple of Paramahansa Yogananda. The goswami has written over a dozen books. One of them has the title The Spiritual Science of Kriya Yoga. What is the book about? An Amazon rewiever says,
Kriya Yoga refers to a specific meditation technique popularized ... by Paramahansa Yogananda . . . Maddeningly, that book never reveals the technique ... I bought this book ... hoping the technique would be explained. It isn't. He explains pretty much everything else in Yoga ... If you want to learn a straight version of the actual Kriya technique, ... in a clear and practical form
- the core method of kriya yoga is online today. Feel free to learn it and try it for some time, as you like. [Link]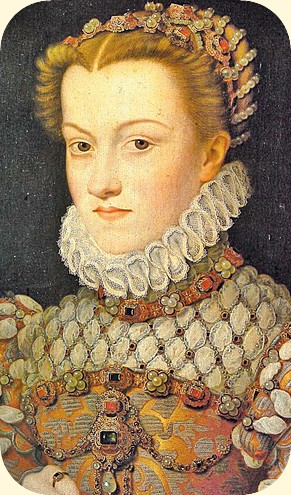 Excellent stones are not evenly distributed -
I had a similar, unpleasant experience as the book reviewer above. But if books are what you are after, there are meticulous books on how to do kriya by the late Swami Satyananda Saraswati. He gives out techniques and explains in detail: [Cy Kta]
Kriya yoga includes knowing how to adjust your life energies, called prana, so as to let your awareness go deep inside your own mind by stages, and enlarge your inner perceptions by it.
The "Vishnu-adhering swami" (goswami) writes in his book "If I have gained something of benefit from yoga, so you can also [Sky vi]". If. "If ifs and an's were pots and pans, tinkers would be rich (Proverb)." Note the fallacy in his argument: "If it worked for me, it can work for you." No, not everyone reports of any results from kriya. Some do. And some do more than others. There are degrees of results. Hence, be aware of the "logic" that says "if one man finds benefits, so can all others", for it is hardly confirmed tby statistics and tests. Benefits and disadvantages are very rarely evenly distributed. Just be aware that the arguments of goswamis may be at fault, self-realization or not: Arguments and self-identity pertain to two different levels. Another matter is that it behoves you to strive to do what it takes to increase your benefits and decrease your troubles. Reasonable "filtering work" may help us a long, long way.
He also writes, "The purpose of this manual ... is to move you from the realms of secondary and tertiary thought back to the mainstream of primary cosmic consciousness [xxi]." The goswami here postulates a cosmic consciousness, and that some get to it. He goes on to delineate a very neat and detailed array of minor steps and regulations, building on Patanjali's Yoga Sutras and that the world is real and not an illusion. He also tells that Truth has to be lived. To that end he shows eight stages of yoga study. The truth is that some of them are essential, but not their order, no matter what the goswami claims. [1]
INWARD-TURNING. Instead of going into non-essentials, this is what matters: You start thinking-repeating your favourite syllables, as deeply and delicately as you are up to at any given time, and go deep into your mind. In this process your mind is switched inward - the stage is called pratyahara (inward-turning), and is listed as step five (out of eight) by Patanjali. And what you start with, the "saying" of the mantra (syllables), is step six in Patanjali. I mention this so that you can compare. While you do your mantra-repetitions, have pleasant, non-disturbing surroundings, sit comfortably too, and then you bore as deeply inside as the allotted time permits. Twenty minutes a few times a day is quite enough for beginners. Later one meditates for, say, thirty-five minutes three times a day. This should be fit for many. Persons and conditions differ though.
If you go deep inside in this way, you are into the sixth, seventh and eight stages of Patanjali too. He names them dharana (focused attention), dhyana (contemplation), and "prolonged contemplation", respectively.
SANYAMA. Further "steps" than eight are not systematically delineated in the ancient yoga primer of Patanjali, but sanyama shows the way further as well. Sanyama stands for the three together, sustained focus, upheld in deep meditation, on something fit. Sanyama thus means focusing intently on some advanced attainment. In his "book 3" Patanjali defines sanyama thus "When these three, Attention, Meditation, and Contemplation, are exercised at once, this is perfectly concentrated Meditation [i.e., sanyama]. (3:4)." "This power is distributed in ascending degrees. (3:6)." An example of sanyama employed: "By perfectly concentrated Meditation [sanyama] on mind-images is gained the understanding of the thoughts of others (3:19)." But first you have to go deep in Guru or Being, as sanyama deals with Being-matters.
STAY TRUTHFUL. By "cutting the crap" you may save yourself a lot of annoyances, such as wiping the inside of your nose with a wet towel strip. Do not fall for lower injunctions. The moral standards for yogis are well kept along with meditative development, though. Lying and stealing had better to be dropped, for example, and speaking wisely should be trained. Truthfulness is on several levels, such as intellectual, verbal and physical, says the goswami. Be true to yourself and recognise how you feel as well. It is part of sincerity, which should be good for health, along with great tactfulness.
A Story of Truth-Telling
He goswami tells an old story of a dilemma: A saint sat contemplating when a deer came by. Then a hunter came by and asked if the saint had seen the deer. The saint said yes, and, asked still more, told which way the deer had gone, for he should stick to truth. By speaking the truth he would have the deer harmed and killed. By withholding information he would deprive the hunter of his prey, so that the hunter's family would starve.
The goswami does not tell that the meditating saint could brush off the questions by "That is none of my business" or something like that, but Buddha says such polite answering is one of four main ways to answer folks: Some should be given direct answers. Others should be answered by way of analysing them. Some questions should be answered by counter-questions. And some questions should simply be put aside. [Buddha (CNP 42)]
So there are at times alternatives among truthful statements too.
Abandon Tricky Constructs
There is another delicate topic: Many who start contemplating, fall short of reaching more delicate states because their minds have been filled with concepts they do not understand full well, and which infiltrate their awareness and hinder and block the process of inward-delving. Having the goal of God-realization seldom does any good during a session, for during a session one is to be liberated from grossly had and studied concepts. That is a vital part of the art of meditation.
Then what about "celibacy"? Don't lose yourself in it. Celibacy is added to the favourable things by the goswami. Yogananda, another monk, holds very strict views on sex too, for example, "Married couples should practice moderation, and single persons should observe abstinence. [Jse 14]" By "moderation" the guru could mean from once a month to once a year, loosely suggested. It is no longer a dessert of life then: [Yogananda views for sparse to no sex]
Certainly there are different opinions of the value of sex in the old traditions, and they go many steps further than "when you are loving, you should love [13]."
In the guru line behind such as Self-Realization Fellowship (SRF), gurus say you should give them all you own, including your wife. But the goswami says, "That which is ours, no person, no guru, no God can take from us." Such sayings depend on how to define what is ours. A car, your sexuality, your wife, your children are defined away then. Don't let them define you away. Some strive to do that, for example Yogananda where he tells "the ego must go" - things like that. Do not let him do it, for the ego is at bottom the "I".
The goswami focuses on that the purpose of yoga is balancing - well, it can be for development too, through the higher arts of contemplation (sanyama is part of that again). "With this realization you can see life more clearly" that the spirit of yoga is a spirit of freedom and Truth. [21]. There is much to consider. After all, there is no need to get battered by adapting uncritically some weirdo-rigorous life-style that does not suit your depths, your main and better circumstances and decent enough conformity. Essential yoga is better than that. I recommend TM. The page you get to by clicking on the link, shows why in gross outline.
Accessories
I have shown above that the essentials of getting inwards are not exactly as Patanjali delineates in his eight-fold yoga, but that his step 6 is first, then step 5 happens, and then step 6, 7, and so on, as the case may be. Further, steps 6 (focus) and 7 (dhyana, contemplation) are to be combined (sanyama), aiming for some specific results and mind developments. The sanyama objects are told of in Patanjali's Chapter 3. They should be suitable - not all sanyama objects of contemplation are equally relevant at any time. For example, understanding of previous births is not advocated by all gurus, but the power to make the body invisible could be fun.
Knowledge of the worlds by contemplation and cessation of hunger and thirst may all be useful, but "first things first: First there is the need to go inside and attain Being, Guru Dev explains. [Link]
In addition to the essentials, it is good to keep the body in shape by yoga postures (asanas). It may be recommended. As for essential moral injunctions, don'ts and do's for beginners, they differ in different religions, just as the understanding of what is righteousness. In the yoga training, though, they are five and may hopefully be rendered into: harm not, be truthful; don't steal, study well (brahmacharya), and don't be so greedy. However, just as some children are too little assertive, some are too little greedy for gains also. Some are under-achievers. What is needed is a suitable id, something to grow and mature from in time. That should be best.
And Buddhism has five basics for householders with additions for monks - a two-step moral - and the counsel that it is fine to build good karma too.
After the goswami has detailed five groups of don'ts in Patanjali's yoga, he delineates the five do's of Patanjali Yoga in chapter 2.
1. The first is purity. And the topmost purity is had in deep contemplation, when the brain waves are synchronised and the spine feels "magnetised" too. In other words, one should carry the purity (read: rarefied unificative coordination) won in meditation into the daily activities, and let it be accompanied as needs be with other purities that are hardly as important in comparison.
2. Contentment is number two. If you are content to live in a pig stye you should revise your attitudes and do something becoming. After all, good yoga does not ask you to renounce everything. It is far better to keep things in order than live in a mess, so "A place for everything and everything in place" is a fine proverb to check at times. The important thing about contentment is to fix a suitable, all right contentment level. It must allow for relaxed and fit work and living, or something tends to go wrong ahead.
3. The third do-factor is tapas, austerity. The Bhagavad Gita says anguish destroys self-awareness, so never go into anguish by anything. Serving the proper persons in your life may be tapas enough for many, if not for all. Buddha too shows facets of it. One should not dissipate one's wealth, indulge in intoxicants and heedlessness, associate with evil companions, bad friends, flatterers, and dross, and should refrain from being idle, says Buddha in guidelines for householders. By contrast, true friends are warm-hearted helpers that give good counsel.
One should get wealth in harmless ways, says Buddha further, spend half of it on one's business, and keep a quarter of it for times of need.
Children and parents are to minister to one another, pupils and teachers are to do it too without disrespect, and man and wife, courteously and faithfully. Being helpful, impartial, and sincere with relatives is good too, and then there are servants and employees: They should be tended to and delicacies shared with them, for example. Being hospitable and impartially helpful to fine priests (brahmans) is valid too, and much else. [Further reading]
4. The fourth set of do's is called self-study, and understood differently by different authorities. Chanting your favourite, given mantra is for self-study in the yogi tradition.
5. Centring on the Self is the fifth set. Focusing that is made stable may be helped by simplified living. The fifth step can be translated in many ways, but whatever you do in your yogi work, do it gently, is a final counsel from the goswami. Amen to that.
Then, is kriya yoga - its pranayama techniques - essential for going within? No and yes. The very silent and slow "gasping" of kriya is for recharging and calming the organism in a good way. There are those who feel "high" from it. But also, kriya is for going deep within after a little, and that point can be overlooked among SRF members. One may still be awakened.
Another story is that in subtle states of self-exploration, main features of kriya may appear spontaneously along with the awakening, which may be partial or total. That is why the answer to "Is it essential?" is "yes and no". There are other nuances to how kriya works too. Hariharananda calls spontaneous kriya panting in deep meditation sahaja kriyayoga. 'Sahaja' means spontaneous, natural, suggesting that in deep meditation a particular way of breathing sets in naturally, by itself, so to speak, at least to some.