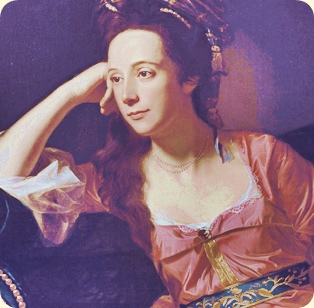 "You challenge the core of my understanding and your feedback is very enjoyable." - A reader's comment
The material below is based on a book published in 1960, by Richard R Mathison (book data are below).
❦❦❦❦
Paramhansa Yogananda first arrived in the United States in 1920 to attend the International Congress of Religious Liberals in Boston. In 1925 he settled in Los Angeles. He bought a once fashionable, later deteriorated hotel atop Mt. Washington. It had sixteen rooms, landscaped grounds and tennis courts.
The movement taught Kriya Yoga and recommended vegetarianism.
Yogananda's initial appeal was his personality rather than his doctrine. But as he continued to tour and speak he got devout guru followers.
His metaphysical approaches were jarring to folks nutured on Calvin [US Puritans] and Wesley [Methodists], and rejected as heresy by 'Father Mateo', a professor of the Catholic Church.
James J. Lynn was a millionaire insurance executive and industrialist from Kansas City, a "typical hard-headed American businessman". Yogananda was speaking at the Kansas City Athenaeum one wintery night when Lynn, driving by, on impulse decided to stop. Lynn was strangely drawn, he recalled. He returned again the next night, and the next. Yogananda walked up to him after the third lecture and announced to the puzzled businessman, "You have come!"
Lynn said later: "My life at that time was business. But my soul was sick and my body decaying and my mind was disturbed. . . . I couldn't sit still. After I had been with him [Yogananda] a little while, . . . I didn't seem to be breathing." Later the farm boy from Louisiana with the Horatio Alger business career behind him now set out to become a millionaire of mysticism.
After his conversion, [Lynn's] cronies and golf pals listened with bewilderment as he talked of this. At dawn each morning he would wander through his private park on his 120-acre Kansas City estate. Neighbors were scandalised. Lynn wrote: "The teachings offer something . . ."
When Yogananda died [of a heart attack in 1952 at the age of 59], Lynn "was far in advance of any of the other disciples of the Master," according to a follower. Now, as leader, he added a business touch. In 1953 he gave the Fellowship a million dollars. He had retired by then to a simple home in the California desert. In 1955 he died, leaving another million dollars to the Fellowship as well as securities which would assure revenue for years ahead.
From 1960: "Today's president is Sister Dayamata, a trim, attractive woman in her late forties. Raised a Mormon in Salt Lake City as Faye Wright, she joined the movement in 1930 after she was cured of a persistent skin ailment after hearing a Yogananda lecture.
"The Fellowship today [1960] claims an estimated 200,000 members in the United States. A half hundred renunciants live atop Mt. Washington. The print shop turns out a steady stream of lessons. . . . There's a new building for men renunciants, known as monks, called the Rajasi Janakanada Ashram, Lynn's Indian name.
"Near the edge of the Pacific is the Lake Shrine, a park an acre in size. . . .
"There's also a retreat near San Diego for renunciants which boasts a restaurant specializing in mushroomburgers, and another restaurant in Hollywood which offers curry dishes.
"The Fellowship continues its founder's original mission."
[Excerpts and quotations from Mathison 1960:188-95]
Comment: Largely so, but the original mission of Yogananda includes stuff that the SRF management board dropped soon after his death in 1952. Yogananda's founding SRF Charter of 1935: [◦Yogananda's SRF charter] — SRF's amended charter of 1954: [SRF's amended charter].
SRF changed since 1960. After Daya Mata (1914–2010), another Mormon-raised soul, Mrinalini Mata - Merna Loy Brown, (1931-2017), born in Wichita, Kansas - was elected the fourth SRF president in 2011. She had then served as SRF's vice president since 1966 and their editor-in-chief after the death of Tara Mata (born Laurie Virginia Pratt, 1900-71).
After Mrinalini died in early August 2017, Swami Chidananda (Christopher Bagley, born in 1953 in Annapolis, Maryland) became the SRF president, in late August 2017. He assisted Daya Mata and Mrinalini Mata in preparing and publishing many Yogananda works, and is now (2018) also the editor-in-chief in SRF. [ "Swami Chidananda"; ◦SRF News Archive]
"Editors come, editor-presidents go." SRF could value people with editor skills if not lots of them.