Trigrams: Sun the gentle, wind, wood, is on top of Sun the gentle, wind, wood.
See: 7 Vir 30 — 13 Vir 08.

Statement: To make the right decisions you need inner clarity and subtlety. (M)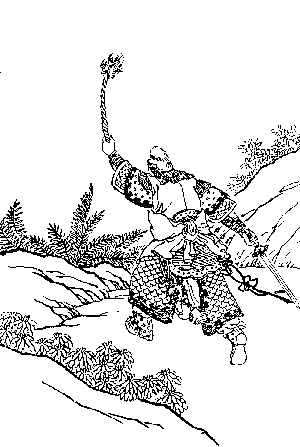 HEXAGRAM 57:
If a man loses his axe (godhood rapport) for days before he catches it again, let him reconsider how he is faring.
The superior man carries out his undertakings. (W)
Penetrating reflection must not be pushed so far that it cripples the power of decision. (W)
Some evenminded improvement could be called for. (W)
Perseverance in losing one's property brings misfortune. (W)
Go for some ability to face the facts, to set priorities, to make decisions and to carry them out. (M)
Get better able to decide the issues as they come up and to do first things first- you can try. (M)
He should find success who keeps his main goal in mind, even though there may have been confusion at first. (M)

Trigrams: Sun, the gentle, wind, is on top of Chien, the creative, heaven.
See: 13 Vir 08 — 18 Vir 45.

Statement: The superior man refines the outward aspect of his nature. (W)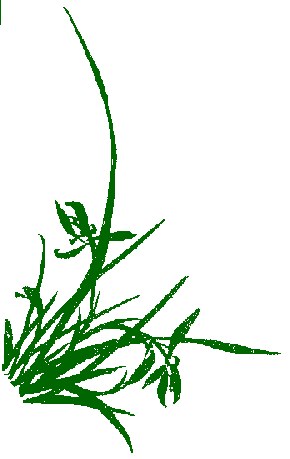 HEXAGRAM 9:
Dense clouds do not always bring down rain. Accumulation of things we need at present and for future times, depends on finer deeds than artificial restraint. Dealing sincerely with one's accumulative resources could draw neighbours and mice to take advantage - alas. Thus, one needs to be clever to hoard handsomely. You may look at how plants do it - much is stored out of sight there too.
A success secured bit by bit may call for great caution - and at times with being content with what has been achieved. (W)
You may enjoy the support of nature, the friendship of others and deep inner peace so as to cultivate your inner virtues. After achieving reasonable success in this you should limit your dominant aspirations and enjoy what you have. (M)
Others feel a spontaneous desire to join the cause of someone who inspires confidence and averts anxiety, suspicion and violence. (M)

Trigrams: Sun, the gentle, wind, is on top of Tui, the joyous, lake.
See: 18 Vir 45 — 24 Vir 23.

Statement: People who are guided by sincerity and firm principles may rise to have a strong influence. (M)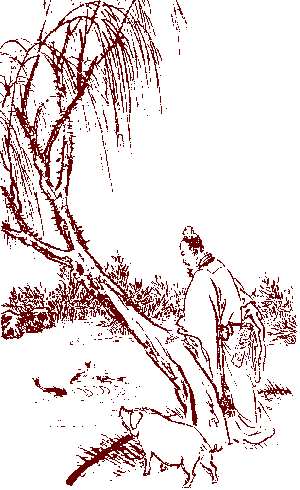 HEXAGRAM 61:
Sincere ones may link to others and unite. Now, pigs are much intelligent and social beings.
The force of inner truth must grow great before its influence can extend to fishes and pigs. (W)
Great steadfastness may triumph in the long run, if not earlier.
The superior man abides in his room and yet meets with assent at a distance of more than a thousand miles. (W)
A source of a man's strength lies in his relation to other people unto death - this is the fate of persons who love a lot. (W)
Sincere hearts may bond and thrive together, and their mutual projects succeed. (M)
The human stands due to intact integrity.
A man may count on mere words to awaken faith. This may succeed now and then, but if persisted in, it will have bad consequences. (W)
Live consistently along with your own inwardly sensed truths and your integrity may mature.
The success that makes you cocky, has halfway humiliated you. (M)
Basic insights may also be reflected through someone else.

Trigrams: Sun the gentle, wind, wood, is on top of Ken, keeping still, mountain.
See: 24 Vir 23 — 0 Lib.

Statement: Your needs are taken care of and you can enjoy food and drink - "snap together" - and be happy in the company of those who are compatible with you. (M)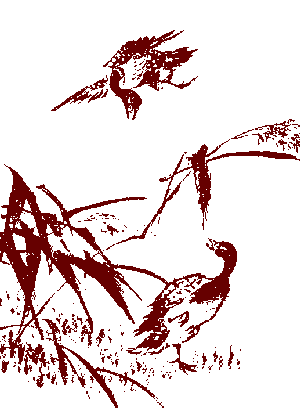 HEXAGRAM 53:
There's future friendship in many a young fist.
Try fair and solid advancements if in time. One is to carry on and meet the future reassured.
The wild goose goes gradually draws near the tree. Perhaps it will find a flat branch. (W)
The wild geese may fly high and long, keeping to the order of their flight in strict formation. (W)
A lasting relationship like marriage does not develop overnight. (M)
Geese are said to unite for life. (M)
If your dependants suffer, you may have fallen among bad company. (M)
Without a solid foundation your reserves may dwindle. You can guard against it.
Affluence may tempt you to become overly ambitious and to rise into the clouds - but your efforts and achievements can serve to enhance the culture that benefits a lot of people. (M)
Those who chooses to live in the clouds and dedicate themselves to lofty ideals, some of their achievements may add to the culture at large.
Fortunate in keeping your selfsameness, many things can work out a lot.
One can advance by degrees at times. Life is often like that.
Follow the eldest fowl in the all right family; it could be your dear old mom.
Words that scare, may not be dangerous in themselves. But unfortunate is the one who lags behind and goes on to lose his best contact net.
The migration of geese is a wonderful sight. Some streak of good fortune on your part causes wild geese to fly over your head.
Progress due to travels by wheels is never wholly good for those who fabricate shoes and stick to tracks.
There can be a tree rich in dignity and virtue quite near a rock of suspense.
One is to adhere to great stability first.
Feel free to penetrate into something or someone as sturdily as can be.
Filled with glee is no local minstrel.
Crossing over the nearest river could take you to new pastures, but also unforeseen dangers.