The Norwegian folk tales are the best there is," wrote Jacob Grimm in 1850. "They surpass almost any other".
Norwegian Folktales for Pleasure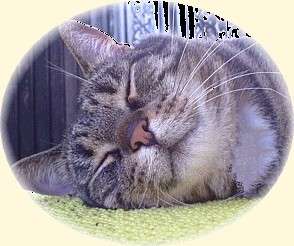 Pleasure

Here are about seventy Norwegian tales from Asbjørnsen and Moe's edited collection of Norwegian tales. The tales are straightened out a bit for little ears that seldom love cruel and harsh taming.

Frederick H. Martens writes in the preface of his English translation of Klara Stroebe's Norwegian Fairy Tales that "It is his hope and belief that those who may come to know it will derive as much pleasure from its reading as it gave him to put it into English." [Stroebe 1922, Preface]
Collections and Dasent Translations
In 1841 Asbjørnsen and Moe published one booklet of tales they had collected and edited. In 1842-44 three more booklets followed, so that they had published 53 tales in all in 1844. Moe had prepared 28 of these tales, and Asbjørnsen 25 of them. In 1852 appeared a new and much enlarged 2-volumed edition. Finally, in 1871 came a book of forty-five new tales. It was edited by Asbjørnsen, and contained contributions by Moe. In all they thus published about a hundred tales, which is about half of the Norwegian fairy tales and folktales. [Nov 25-26]
Their work was first translated into English by the Scottish Sir George Webbe Dasent. His first version of the collection by Peter Christen Asbjørnsen and Jørgen E. Moe was called Popular Tales from the Norse (1859). In later editions at least thirteen more tales were included [eg Popular Tales from the Norse. New ed., 1903]
The tales have been very popular since.
Folktales are largely international. Folk tale characters of Norway resemble others from the lore of other countries. In characters, incidents, and spirit, the Swedish and Danish folktales are akin to the Norwegian. [Encyclopedia Britannica, s.v. "storytelling"]
About Dasent's Translations and Norse Tor
Most of the stories that follow are from Dasent's translation called East o' the Sun and West o' the Moon. Several American editions of it may be found [below]. About one third of the tales, added recently, are from his translation Tales from the Fjeld.. Dasent tells his tales in a kind of friendly conversational tone. Asbjørnsen and Moe describes Dasent's translation of their works in their preface to the third edition, Christiania (Oslo), 1866. "In France and England collections have appeared in which our tales have not only been correctly and faultlessly translated, but even rendered with exemplary truth and care nay, with thorough mastery. The English translation, by George Webbe Dasent, is the best and happiest rendering of our tales that has appeared." [Tales from the Fjeld, Preface]
Yet, there are some Anglicisms in Dasent's work, Claire Booss points out, for example the nickname Boots for the youngest member in the family. In Norwegian this stock character and folk hero is not called Boots. He is known by many names, such as Jørn, Hans, Espen, and so on - and the nice-looking "Ashlad" that Asbjørnsen and Moe use, comes from the "Ashfart", Oskefisen. So much for Dasent's "Boots" and "the Ashlad". In Swedish the "oske" is the thunder.
Further, the folk tale hero resembles the thunder god Thor in several ways, as has been noted by Olav Bø and many others. Tor shares common marks with Jupiter, Zeus and Indra, In Norse mythology he is the defender of gods and men, and fight against trolls and kills many of them, he is helped by magical weapons, as many other Norse gods, and the folk tale hero does that too in some tales. The name may suggest he is not all that clean - and in fact, in some tales the "hero" steals and lies and boasts and kills. I mention this against a current desire to over-idealise the character. He is great fun to read about anyhow, just as the god Thor to some [cf. Sundland]
On Norwegians
For her Norwegian tales Booss draws mainly on Brækstad's work, and next on Dasent's. She also writes that "The Norwegians, for example, descendants from the fierce, untamed Vikings, are a hardy, courageous and independent people, but with a love of home and domestic life" and that "All Scandinavian tale-spinners seem to share . . . a great sense of humor." [Booss xiii-xiv].
And Peter Christen Asbjørnsen (1812-85) was "a giant in the field . . . together with Jørgen Moe (1813-82)," she considers. Also, the English critic Sir Edmund Gosse (1849-1928) pays tribute to especially Asbjørnsen's "sympathetic and brilliant touches which make us forget the author." [Brækstad 1893, xix-xx]
Booss also mentions that Scandinavians are "unafraid to refer to sex, illegitimacy, and to imagine the mating of mortals and supernatural creatures." And in many folk tales goodness is rewarded and evil punished. [Booss xxii, xviii]
More Norwegian Folk Tales
There are twice as many folk tales of Norway than the ones Asbjørnsen and Moe collected and edited. A good deal of these added tales are published in Norwegian on this site. There is also a very useful English survey of types of Norwegian tales and their variants, made by Ørnulf Hodne. [Tyno]. Further, in 2004 Han-Jörg Uther published a revision of the AT numbering system, replacing AT numbers by ATU numbers. I have drawn on these two sources mainly for the added tale comments.
The complete Asbjornsen and Moe with all their stories, legends and folktales with notes is on-site in Norwegian: [Link]
Almost 90 more annotated Norwegian folktales and legends, collected by me: [Link]
A Sample of English Translations
Sir George Webbe Dasent, tr. Popular Tales from the Norse. New ed. Edinburgh and London: David Douglas, 1903.
Peter Chr. Asbjørnsen and Jørgen Moe. Popular Tales From The Norse. Tr. Sir George Webbe Dasent. New ed. Edinburgh: David Douglas, 1912.
P. Chr. Asbjørnsen. Tales from the Fjeld. Tr. Sir George Dasent. New York: Putnam, 1917?
Thorpe, Benjamin. Yule-tide stories: A Collection of Scandinavian and North German Popular Tales and Traditions, from the Swedish, Danish, and German. London: George Bell, 1910.
Asbjørnsen, P. Chr. Folk and Fairy Tales. Tr. Hans Lien Brækstad, with an Introduction by Edmund W. Gosse. 7th ed. New York: A. C. Armstrong & Son, 1893.
P. Chr. Asbjørnsen. Fairy Tales from the Far North. Tr. Hans Lien Brækstad. New York: A. L. Burt Company, 1897.
Asbjørnsen, Peter Christen and Jørgen Engebretsen Moe. East o' the Sun and West o' the Moon. Tr. Sir George Webbe Dasent. Philadelphia: David McKay, 1921.
Stroebe, Klara, ed. The Norwegian Fairy Book. Tr. Frederick H. Martens. New York: Frederick A. Stokes, 1922.
Tales by Asbjørnsen and Moe are also in the more recent Scandinavian Folk & Fairy Tales: Tales from Norway, Sweden, Denmark, Finland, Iceland, edited by Claire Booss (New York: Gramercy Books, 1984). In her extensive volume she borrows from Brækstad's translations, but also from Dasent's Tales from the Fjeld, which consists of translations of Asbjørnsen's Popular Tales from the Norse.
In some of the translations listed above, Norwegian tales are illustrated by Norwegian artists. Some of their illustrations are included here.
- TK