A collection of investigative essays about teachings of Jesus and followers. Marring insanity could be into parts of them.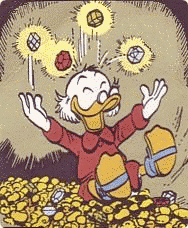 You can do better than making a big fool of yourself.

The apostle Paul dictated, "Everyone must submit himself to the governing authorities, for . . . [t]he authorities that exist have been established by God. Consequently, he who rebels against the authority is rebelling against what God has instituted, and those who do so will bring judgement on themselves. [Rom 13:1-2].

What a shame. Jesus did that, and was labelled an insane, demoniac blasphemer, and executed as a criminal. He did not deserve a better reputation, authorities concluded. Apostles broke out of jail against authorities too.

Welcome to essays that go into the Christian faith.







USER'S GUIDE to abbreviations, the site's bibliography, letter codes, dictionaries, site design and navigation, tips for searching the site and page referrals. [LINK]
© 2002–2011, Tormod Kinnes, MPhil [E-MAIL] — Disclaimer: LINK]